Gas Fired Steam Hot Water Boiler Horizontal Type Marine Boilers


Gas Fired Steam Hot Water Boiler Horizontal Type Marine Boilers:

China Deyuan Marine Fitting Co.,ltd are leading supplier of marine boiler,we have oil-fired boiler,exhaustgas boiler,oil fired and exhaust gas boiler,hotwater boiler etc.Pls contact us for more details.
This series products is a typical product of energy-saving and environment-protection, it can not only reclaim much recovery-heat saving energy, but also downgrade the discharged-exhaust-gas temperature and reduce the pollution, that is very suitable for the places with much exhaust heat from large diesel engine or sets of gas-fired generator. This series heat-recovery boiler, with compelling circulation water pipe structure, usually can heat the crude oil in oil field, provide heat for heat-user and heat the fluid. Furthermore, this series boiler can be jointly used with oil-fired boiler; The hot water produced can go straightly into the oil-fired boiler.

Features of LSK-Type horizontal Oil-fired Boiler For Ship

1.Type:marine horizontal hot oil boiler.
2.Medium:thermal oil.
3.Has the feature of low pressure,high temperature,high fuel-to-steam efficiency.
4.Suitable for heating in oil tank.

Notes of Marine Oil Fired Steam Boiler:

1.Dimensions and orientation of boiler are adapted to customer's need.
2.The data in the lable is only for reference and subject to be change without notice.
3.The types in the lable are a part of our products. Please contact us if you need other types.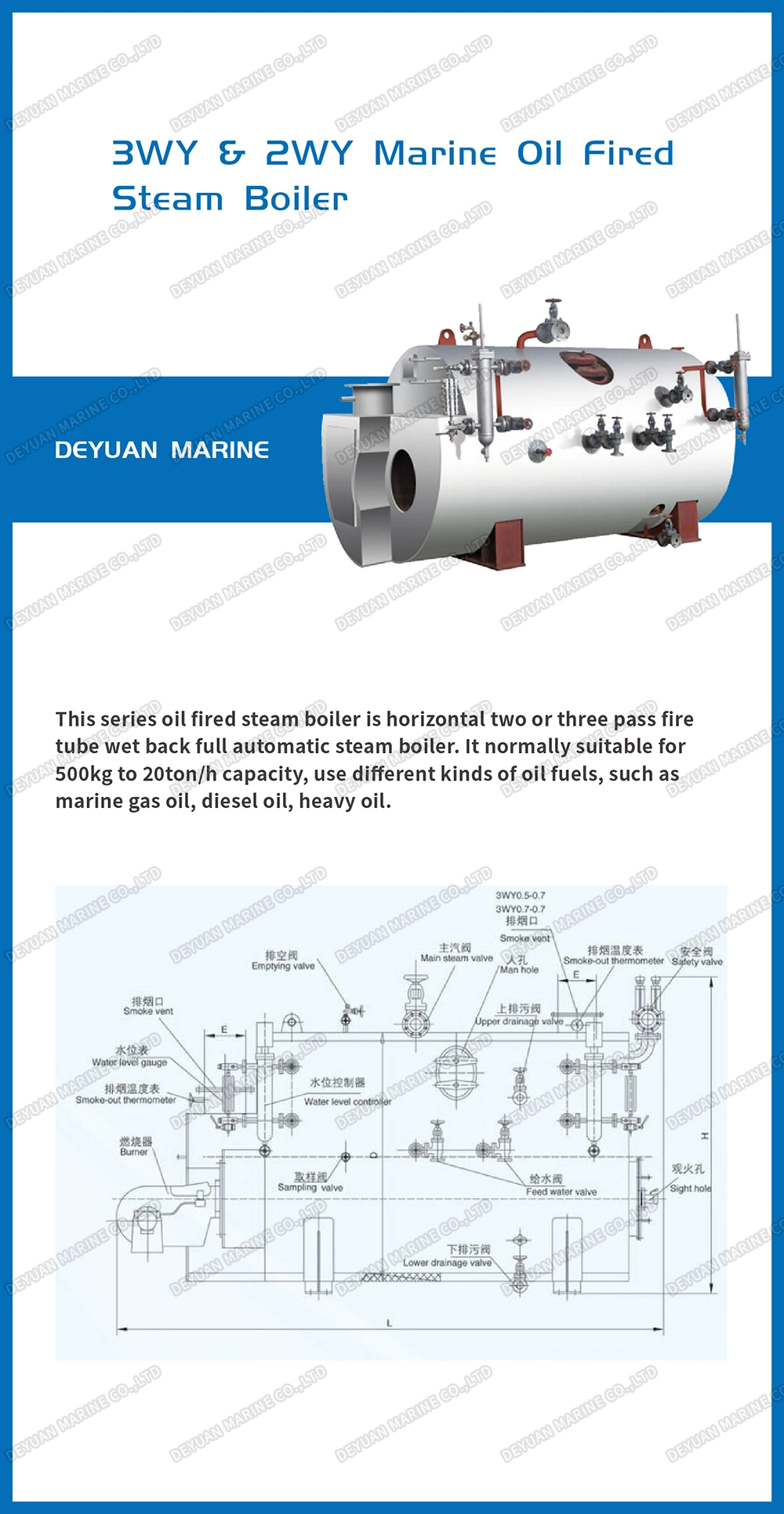 Technical Parameters of Gas Fired Steam Hot Water Boiler Horizontal Type Marine Boilers