Pump Name: BB4 Feed Water Pump

BB4 is a centrifugal pump of horizontal, single suction, multistage and sectional structure. It owns the features of high efficiency, wide performance range, smooth operation, low noise, easy maintenance...Was designed to pump clean water or fluids have close characters of water. Also, by changing pump wetted parts, it is
Able to pump fluids like hot water, oil, corrosive fluids and fluids particles.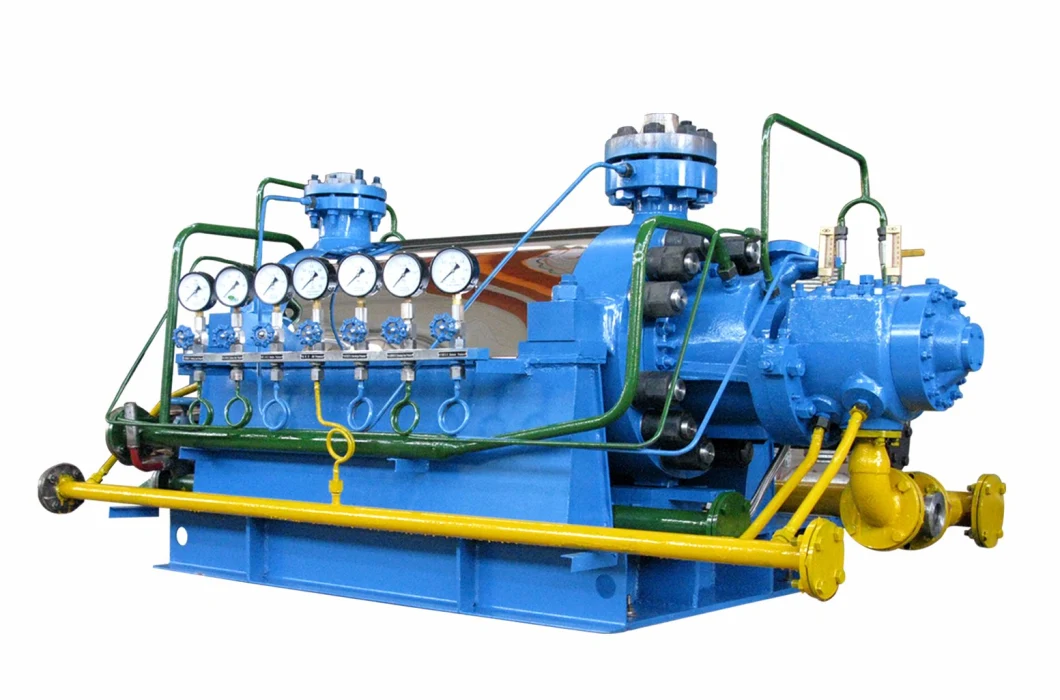 Parameters:
Flow rate: Q=20~540m3/h
Total head: H=16~370m
Speed: N=1450rpm/2950rpm
S. G.: Γ ≤1.15

Medium Temperature: T≤210ºC

Pump diameter: 80, 100, 125, 150, 200, 250mm
Application:
BB4 Feed Water Pump is multi-stage sectional centrifugal pump for medium pressure boiler water supply, also can be used for conveying similar liquid medium;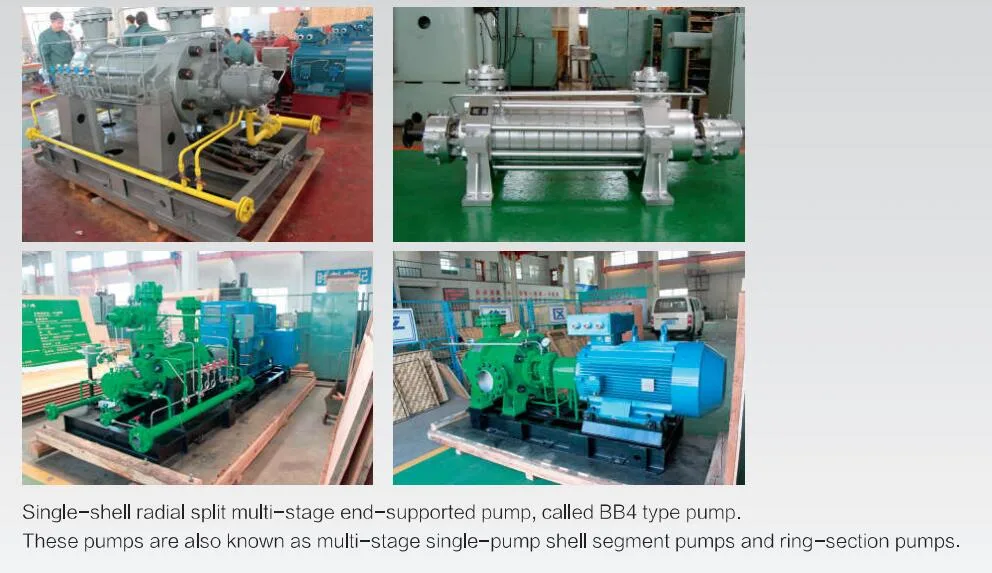 Structure:
The pump set mainly consists of bearing housing, inlet and out section, middle section, guide vanes.
The pump inlet is horizontal and outlet is vertical; The balance hose on the inlet is connected back to the water inlet side.
Between bearings structure. The rotary part consists of shaft, impellers and a balance disk.
The gaps between pump inlet section, middle section and outlet section are smeared by molybdenum disulfide compound calcium-based lubricating grease as the sealings. The gaps of rotary part and static part are sealed seal rings, guide vane sleeve and packing.
Standard shaft sealing is packing, can be customized as mechanical seal.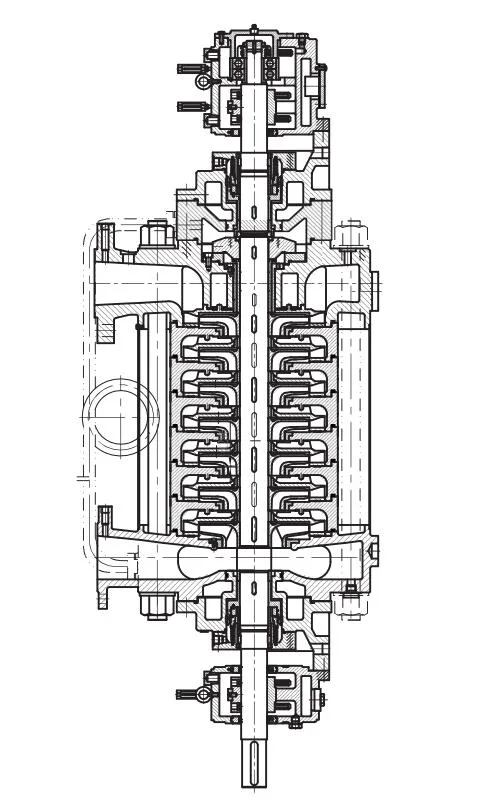 Main parts:
1. Suction stage 2. Diffuser 3. Middle stage 4. Discharge stage 5. First stage impeller 6. Impeller 7. Balancing Disc
8. Balance plate 9. Cover 10. Packing 11. Balance sleeve 12. Packing gland 13. Oring 14. Bearing
15. First stage sealing ring 16. Seal ring 17. Diffuser sleeve 18. Shaft 19. Shaft sleeve

Mech Seal:
Packing seal or Mechanical seal, if need cooling water. Seal plan: P11, P23, P32, P11+61, P11+53A, P11+53B.
Mech seal factory is colossus. If need burgman, pls points out in inquiry email...

Oil station:
If pump parameter is too big, we need use oil station, pls send UR pump technical sheet for UR checked.
Bearing and balancing device:
SKF bearing. Pump rotor pump shaft at both ends of the Rolling bearing support, dilute oil lubrication, water cooling. The axial thrust of the rotor is balanced
By the balance disc, and the equilibrium return water is returned to the suction section of the pump.

Transmission:
Feed Water Pump through the elastic coupling (or diaphragm coupling) and drive (motor, turbine, diesel engine etc. ) connected, Clockwise rotation from
The drive end to the pump.
Material:
We will select material according to UR pump medium...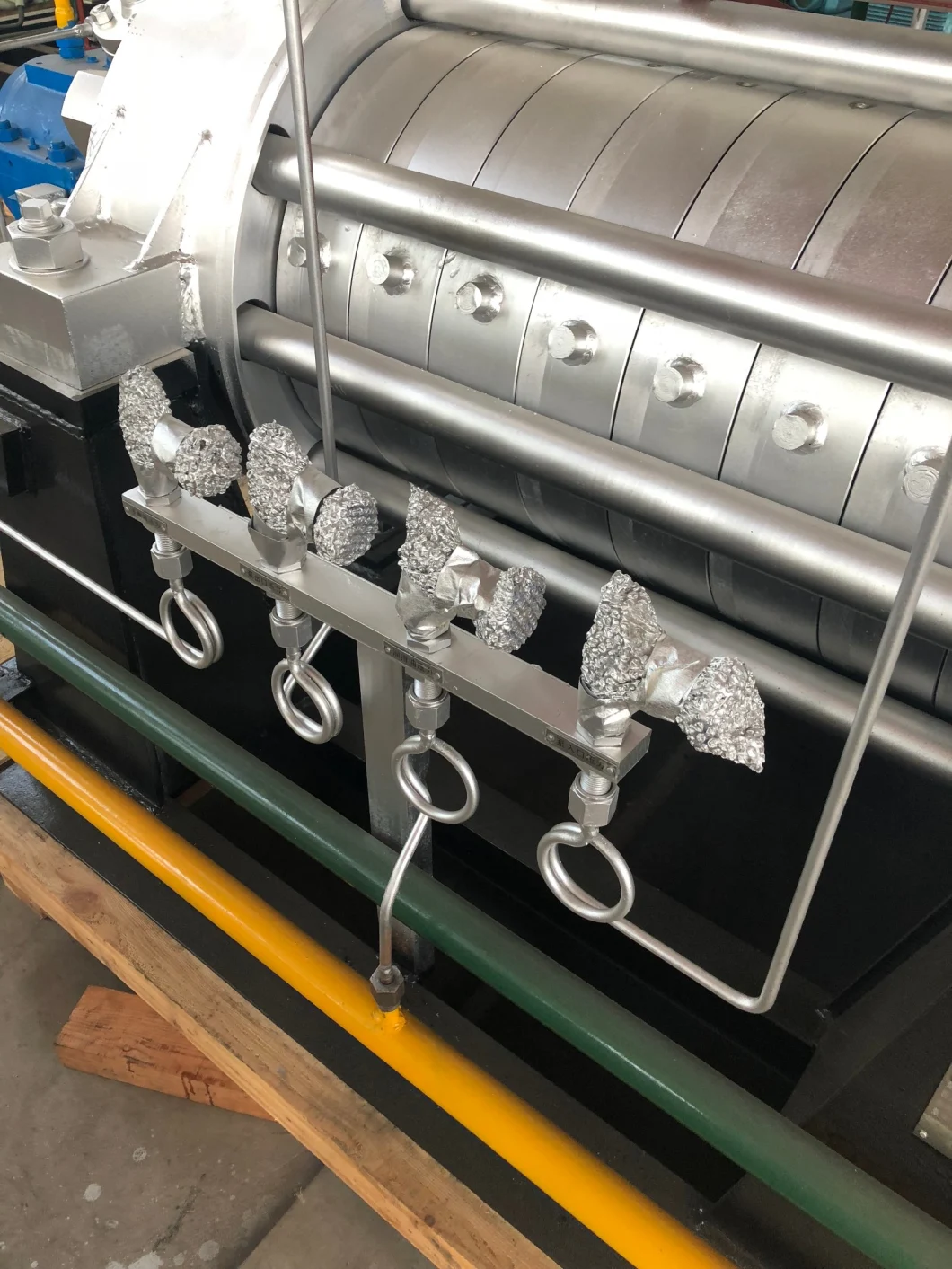 Motor:
If customer dont have special need, we use China brand motor...If need ABB. Simens, Weg Or others brand, pls send us by email...

More Products picture: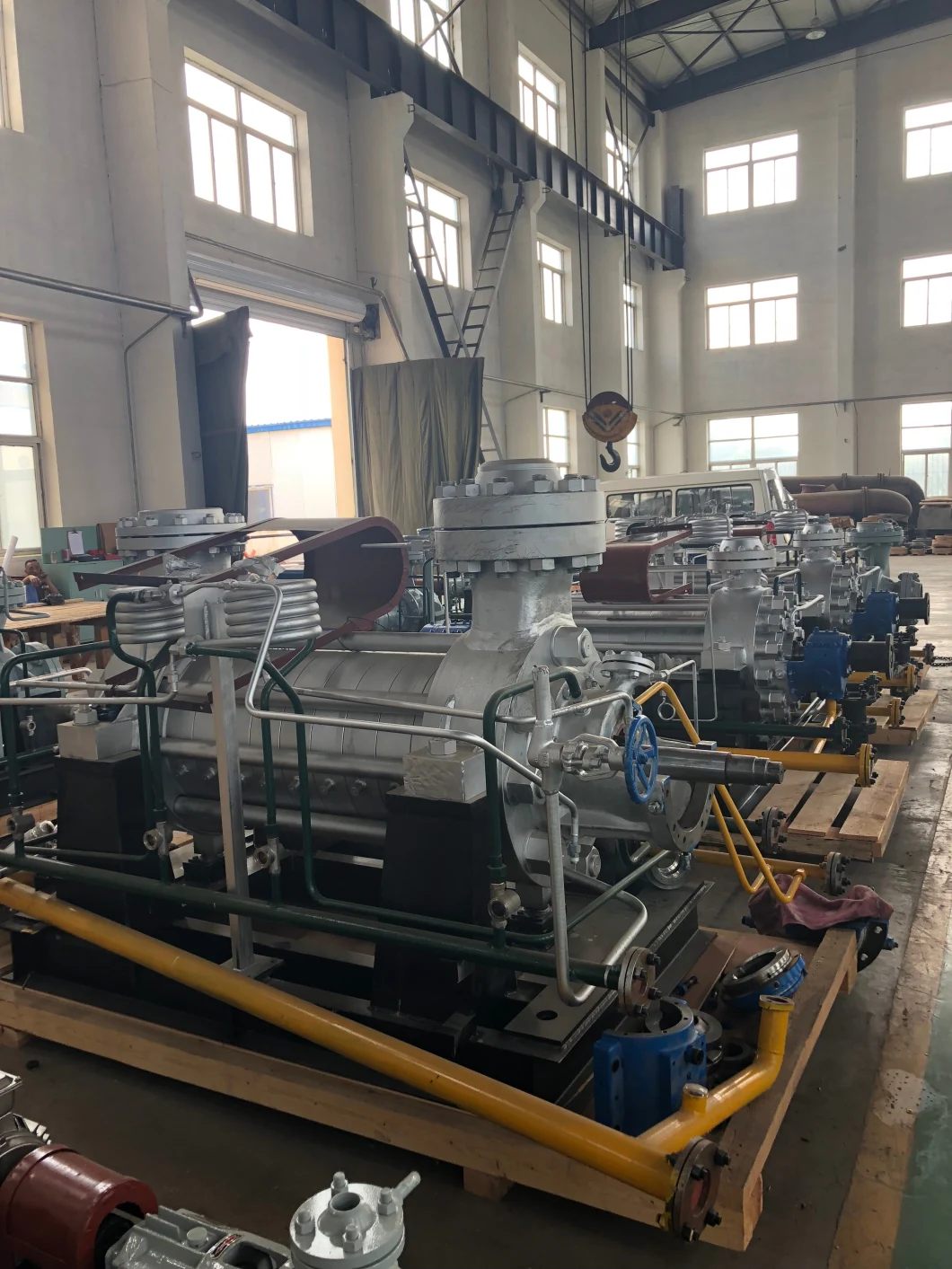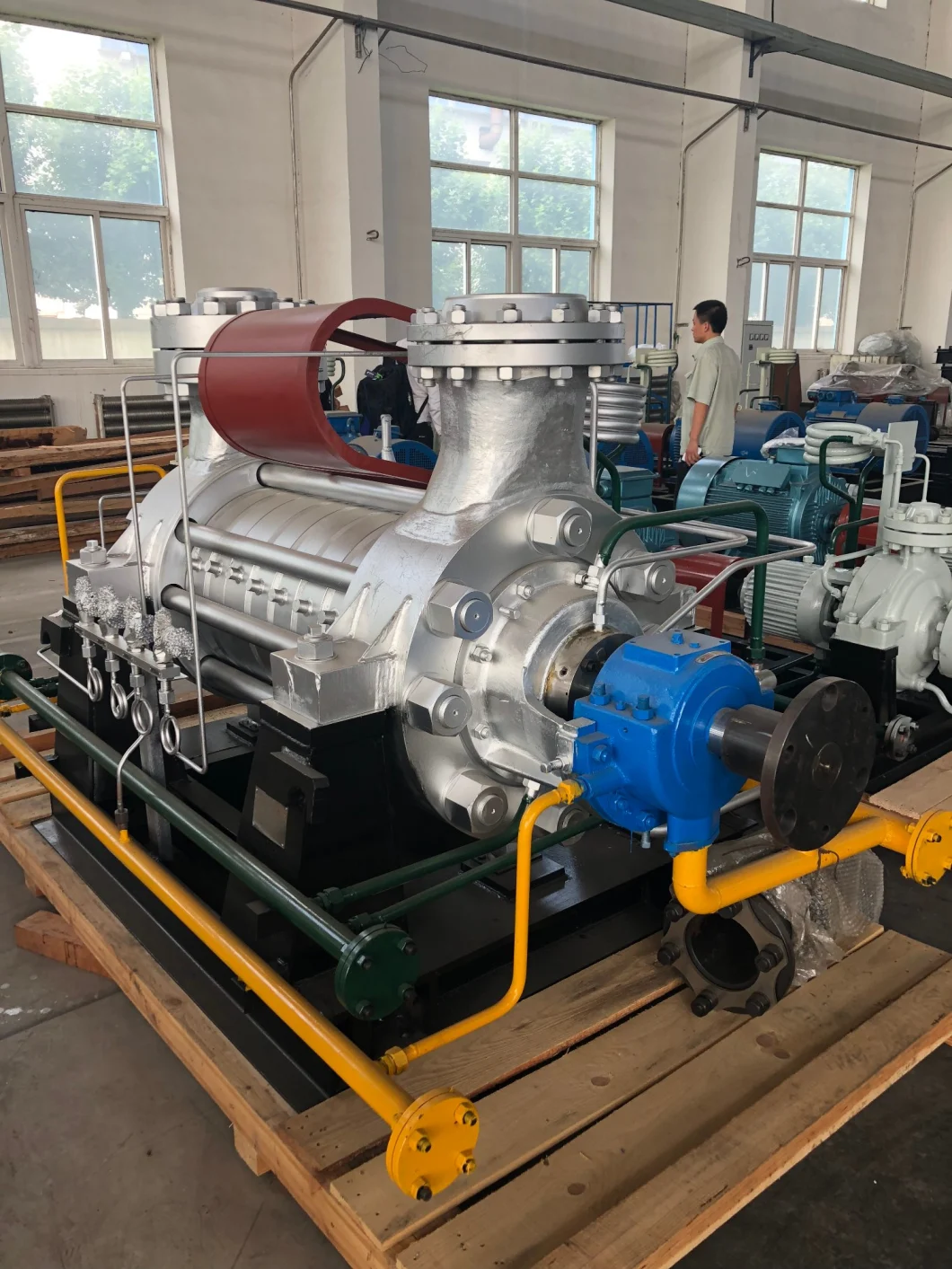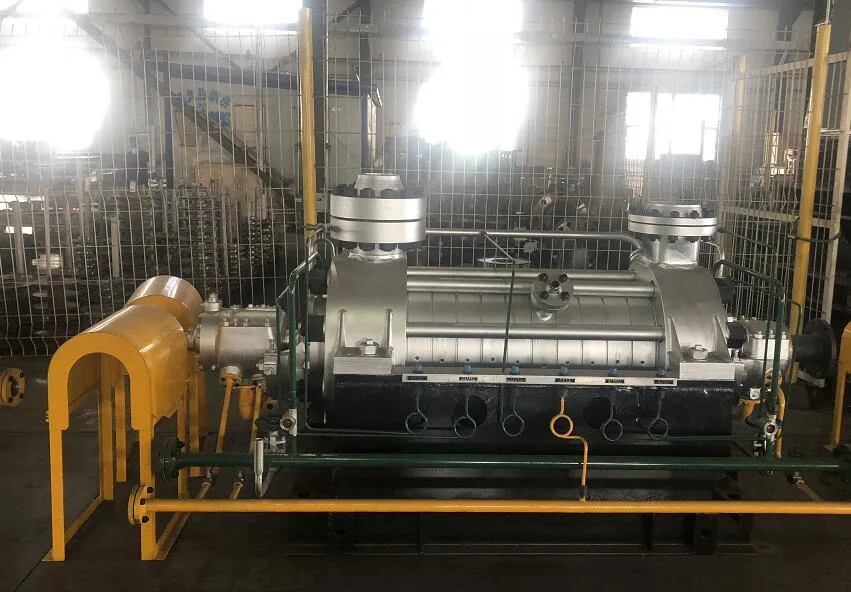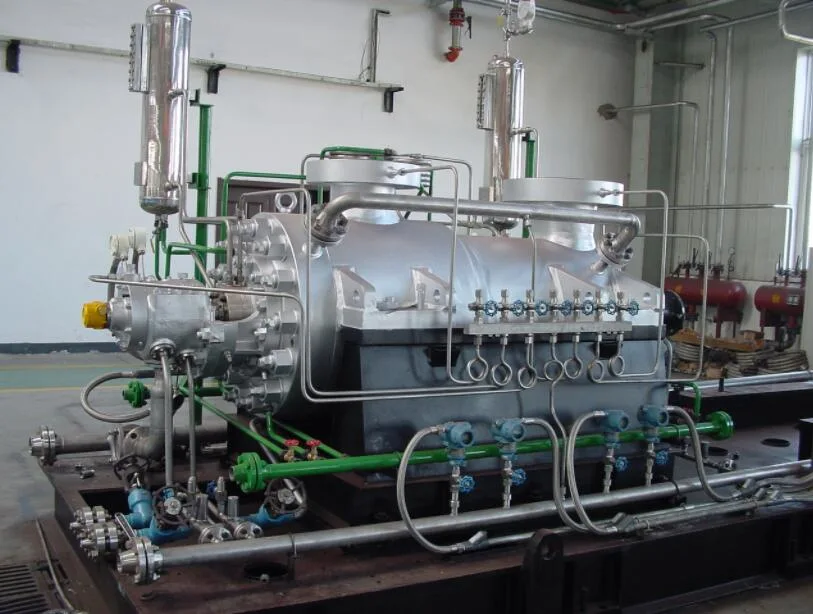 For more details (BB4), pls contact with us!
If need Double casing BB5 pump, pls visit our show room: Https: //sylcpump. En. Made-in-China. com/ For more details...