1.Eurostars air handling unit and air handler features
1) Frame structure:
It's aluminum alloy or metal structure, it has features as below:
A: Mechanical strength is good, light weight, corrosion durable, and nice appearance;
B: Flexible assembly, it's easy to dismantle, assemble and maintain.
2) Panel structure:
A: The panel adopts excellent colored steel or galvanized steel as external sheet, the insulation
material is high density polyurethane or polystyrene, which has better insulation performance
than FRP etc.
B: The panel fixing method is special with sealing material for enhanced air tightness and insulation, this panel has excellent performance in insulation, noise isolation and strength, it's suitable for places with high standard of air quality.
3) Fan motor and blower:
A: Adopts double inlet centrifugal fan, dynamic balance strictly tested.
B: Adopts enclosed ball bearing, with prefilled lubricant, maintenance free in normal application.
C: Adopts external rotary fan motor for small size unit.
4) Filter:
Washable Plate preliminary filter.
5) Cooling coil:
Adopts excellent copper tube expanded with aluminum fin, it has high heat exchange efficiency, low air flow pressure drop and corrosion durable.
2.Eurostars Air handler,air handling unit, ahu application
Eurostars air handlers widely used in stadium, exhibition centers, airport, large station, as well as in all kinds of factories, such as car, electronics, textile, medicine, tobacco, alternator, and precise instrument.
3.Air handler technical data, Assembly drawing diagram and photo
Horizontal Air Handling Unit(Return Air Condition-6 Rows)

Model

Air Flow

Total
Pressure

Power Input

Return

Air

Cooling Capacity

Heating Capacity

Water Flow

Water Resistance

Water inlet/outlet pipe Diameter

*1000CMH

Pa

kW

kW

L/min

kPa

DN

EST10HC6

10

350

2.2

78.7

101.8

225.6

33.3

50

EST12HC6

12

400

3

94.4

122.1

270.6

30.4

65

EST15HC6

15

400

4

119.3

154.4

342

38.2

65

EST18HC6

18

400

5.5

143.1

185

410.4

40.2

65

EST20HC6

20

400

5.5

167.8

217.1

534

43.1

80

EST23HC6

23

400

5.5

192.3

241.9

552

33.3

80

EST25HC6

25

400

7.5

203.6

263.4

583.8

45.1

80

EST28HC6

28

500

2*4

220.6

285.5

636

17.6

80

EST30HC6

30

500

2*5.5

239.7

310.5

688.2

29.4

2*65

EST35HC6

35

500

2*5.5

283.4

366.8

813

31.4

2*65

EST40HC6

40

500

2*5.5

325.7

421.4

934.8

34.3

2*65

EST45HC6

45

500

2*7.5

372.2

481.7

1068

31.4

2*65

EST50HC6

50

600

2*11

419.9

543.4

1240.2

41.2

2*80

NOTE:

1. Return air: Cooling: Air in 27

ºC

DB, 19.5

ºC

WB,Chilled water in/out

:

7

ºC

/12

ºC

;

2. Return air: Heaing: Air in 15

ºC

DB,Hot water in: 60

ºC

.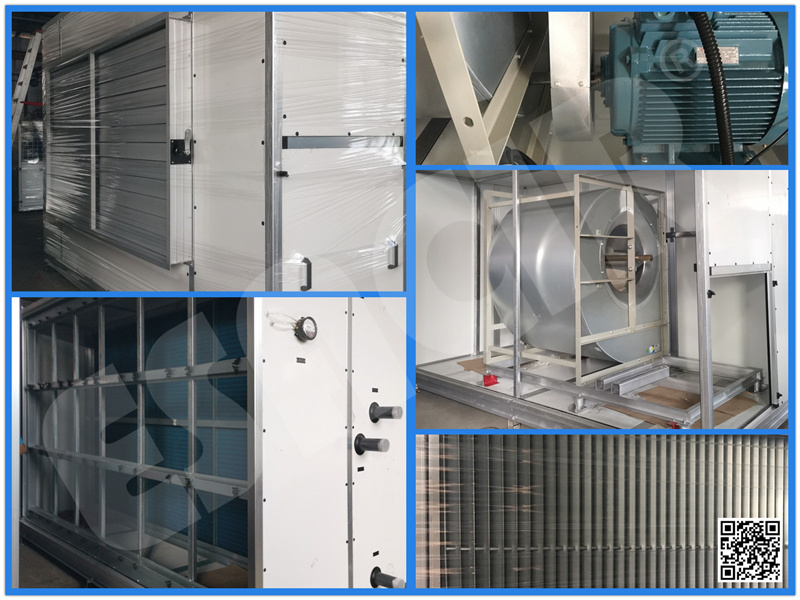 4.Eurostars air handling unit , air handler range or series
-Horizontal ceiling ducted air handling unit
-Horizontal concealed air handling unit
-Vertical concealed air handling unit
-Vertical exposed air handling unit
-Modular Modulus Air Handling Unit-multi-function air handling unit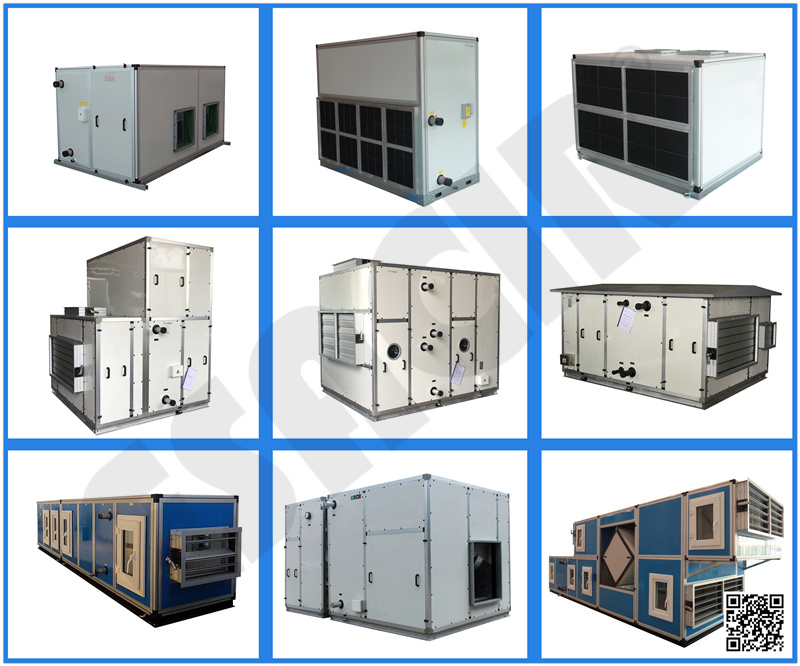 5.Components-air handling unit or air handler
Casing Panel and Insulation
• Double skin construction is provided by sandwich type panels comprising inner and outer painted steel skins and polyurethane foam with minimum 48kg/m3 density, providing a good thermal and acoustical performance
• The gasket liner between the panels and frame ensures the air leakage rate to comply with GB/T 14294 clean air conditioning requirement
• The factory painted steel sheet covered with 6 insulation coatings, complies to 500h salt spray testing, showing an excellent corrosion protection performance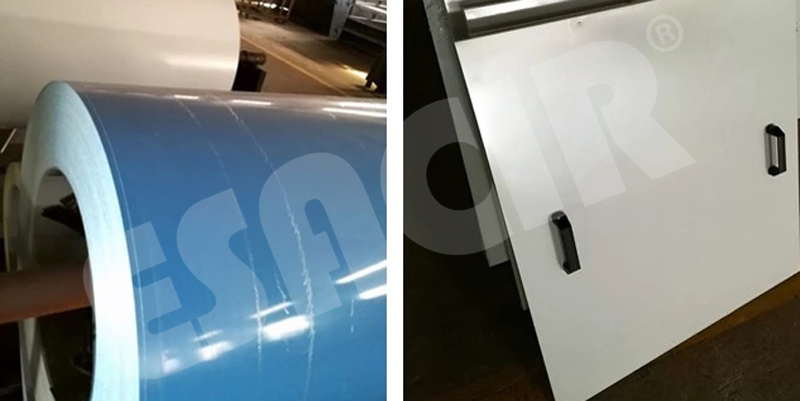 Fan and motor
•NICOTRA centrifugal Fan or other brand fan;
•Double inlet
•Electric motor driven
•Back curved or front curved
•low noise, high efficiency, stable operation, low vibration, good strength, low bearing temperature rise, and wide working temperature and humidity range.
•Customized configuration of the motor selected high-quality brand-name motor, smooth operation, low noise, long service life, and can be equipped with a specified brand of motor or motor insulation, protection level people according to user requirements, to meet the needs of different occasions.
•EC Fan is optional
• plug fan is optional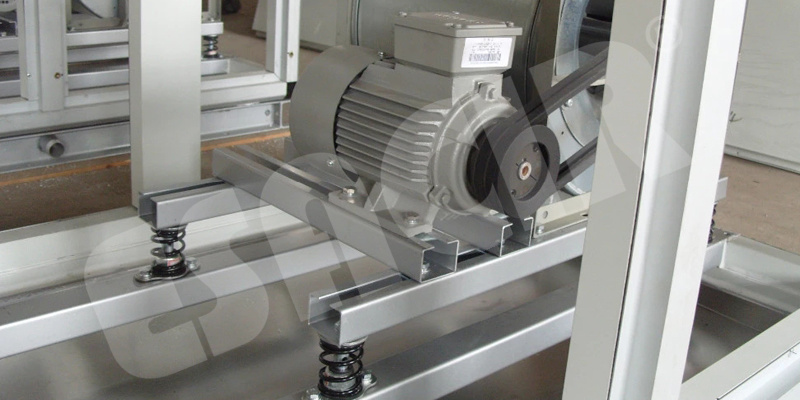 Vibration Eliminator
• To reduce the transmission of vibration and noise, fan and motor are installed on an independent complete base frame
• The complete base frame is isolated by deflection type spring isolators
• This unique structure not only reduce the vibration and noise, but also protect fan and motor during transportation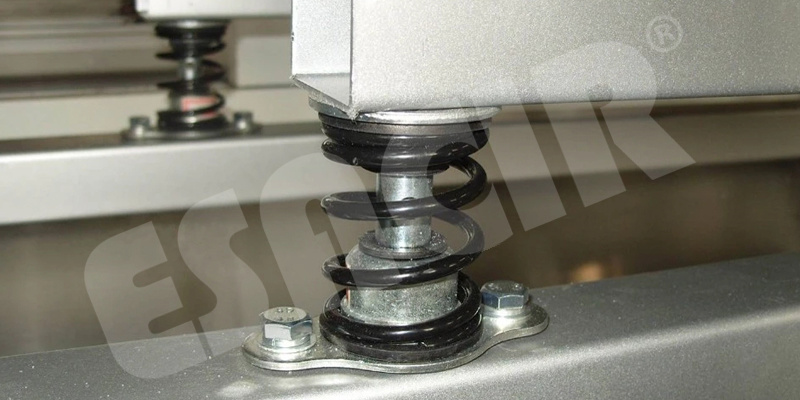 Cooling Coil
Cooling Coil is used to cool and dehumidify the air.Both DX (direct expansion) cooling and CW (chilled water) cooling coils are available for use depending on the system design.

These coils are arranged in rows with different fin spacing.Aluminum fins and copper tubes are used in the design of the coils.The corrosion resistance hydrophilic fins are also used due to its lower cost and lower resistance to the air velocity.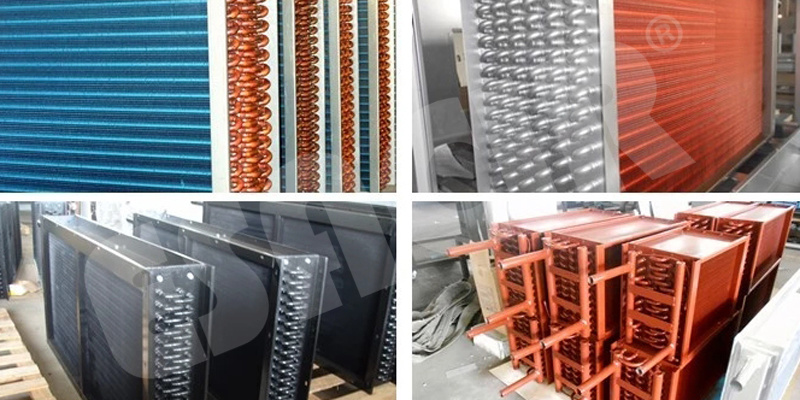 Filters
Filters are to remove particles and contaminants of various sizes from the air.The type of air filter being used will very much depend on the application of the system.
Panel Filter is a flat and rectangular in shape and provides a minimum low efficiency filtration which is acceptable to the air conditioning industry.The high velocity filter is arranged vertically whereas the low velocity filter is arranged in V shape.Typical air velocity that moves through the filters is in the range of 2-3 m/s.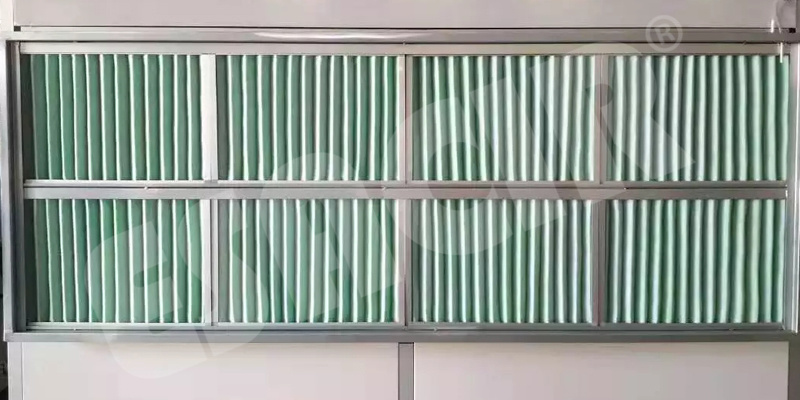 Stainless Steel Drain Pan
• Slop type design, no drain water carryover and keep the pan dry
• Avoid the micro-organisms growth inside the drain pan
Antimicrobial Drain Pan is offered as option
• SteriTouch technology Drip Pan Coating
• Antimicrobial surface
• Good exterior durability and corrosion resistance
• Excellent adhesion
• Non-toxic, comply with BS476 part 7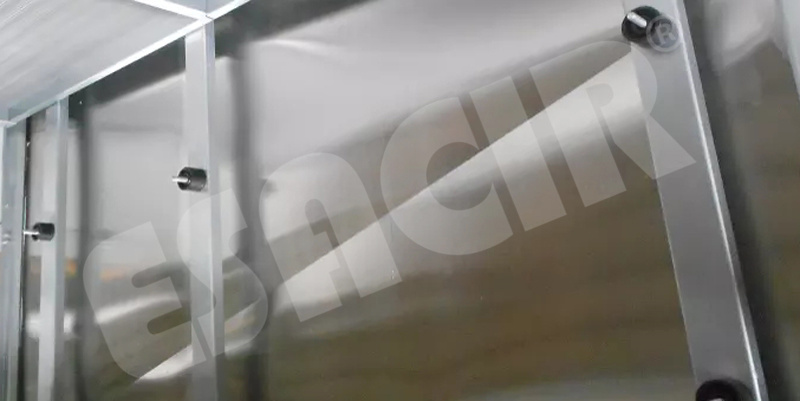 Electrical control cabinet(optioanl)
•According to the requirements and functions of the unit to design the control console or cabinet
•Auto control each section of the unit to make sure the temperature, humidity and cleaness
•High quality and international brand electrical elements
•DDC and PLC available

6.Why choose us?
EUROSTARS Advantages:
1) The Proof of Quality: Now we have customers in different countries and places, such as Mexico, Australia, New Zealand, Singapore, Argentina, Middle- East, Africa…
2) The Guarantee of Quality: Reasonable design, Professional technicians, Stable production workers, Full-scale
Equipments, Strict QA & QC system…
3) Custom-made Design: We supply our design drawing according to customer practical situation
4) Technique Support:
Walk in cold room: we supply our diagrammatic drawing, feel easier for installation.
Cold storage warehouse: We have professional engineers who can go aboard to supply technology support and direction, until turn key for our customers.
5)International Trade Operation: We have concentrated on international trade of cold storage room line for many years, accumulated various experience from different customers of different countries. So we can update our operation in time according to our customers and new rules. It is helpful to clear custom and save cost and time for our customers.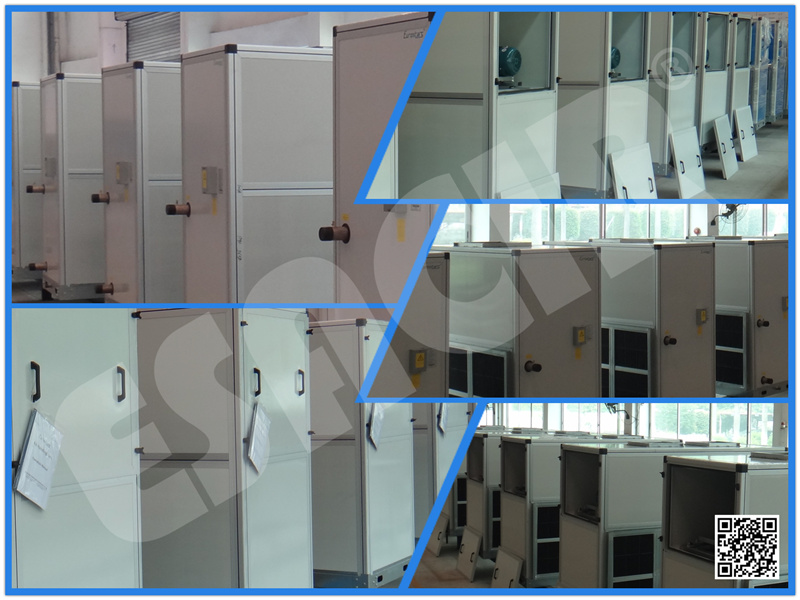 7.FAQ
Q:What are the differences between an air conditioner and an air handler?
Air handlers are an important part of your overall HVAC system, but they are not the complete air conditioning system.

An air handler is responsible for housing the equipment necessary to move air through your home or business.In most cases, it is located inside and operates both the heating and cooling systems.Air handlers look like a furnace, and are sometimes even mistaken for one.Air handlers can be made to work with a heat pump or air conditioner.It includes the indoor coil, which depending on the setting your system is running on, is used for both heating and cooling.

Air conditioning units include the condenser and are usually kept outside of your home or business.Air conditioners actively pull heat out of the building through a variety of components configured together, and then this hot air is redirected outside.Throughout the process, air moves through the system via return ducts and over a refrigerant coil.Instead of adding cold air to the room, which is what it feels like, the system is actually just pulling hot air out and then recirculating the same air (without the heat) back into the building.
8.Customer visit us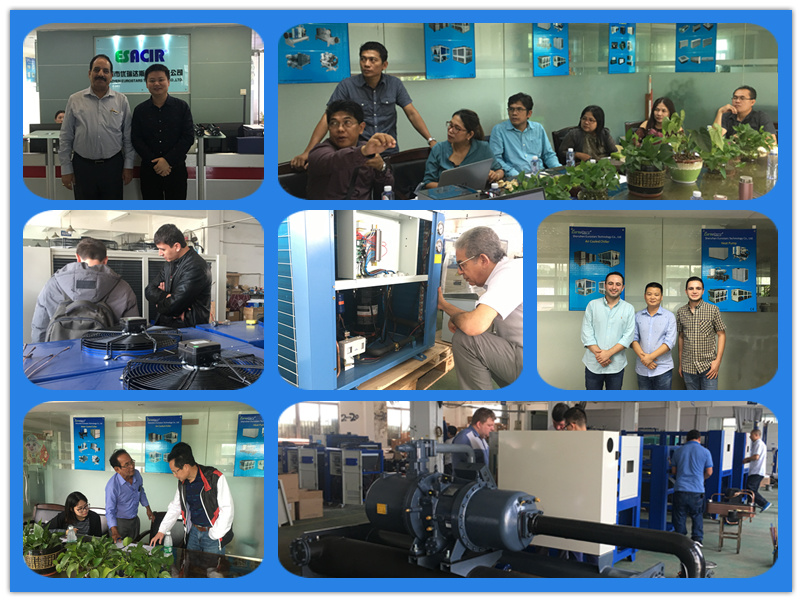 9.Air handling unit,air handler delivery or container loading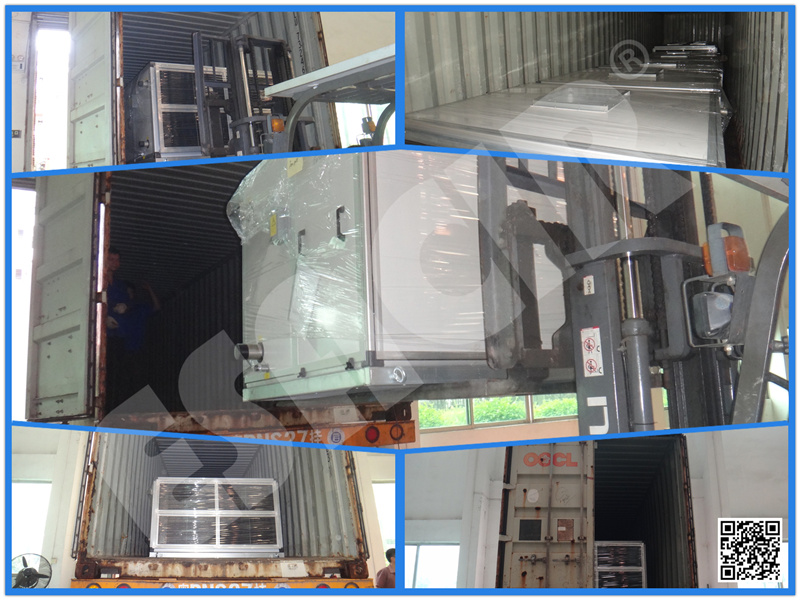 10.Installation instruction or installation photo, project photos
---1. During installation, enough space should be reserved around the unit, especially aside the access door and water pipe, for the repair machine passing.
---2. The unit should be mounted on flat base (concrete or welded C-channel). Drainages are available around the base.
---3. Floor drain should be set in the machine room for the discharge of condensing water and washing water.
---4.Pay attention to condensing water discharging; to ensure the condensing water discharge smoothly.
---5. The unit should be installed on a horizontal platform or hanger. After the unit is installed, connect the kinds of pipes and ducts:
A. The chilled water pipe connection with cooling coil;
B. The condensing water drain pipe connection;
C. Humidifier pipes connection;
D. The connection for the fresh/return air inlet with its air ducts;
E. The wiring connection for the control box.
When connecting the air duct, 100-150mm flexible connection (airtight canvas or artificial leather cloth) should be set between flange and air inlet/outlet, to avoid the air leakage caused by the unit vibration.

The control box normally is installed on the unit cabinet or in the machine room. Please make the wiring according to the related electrical regulation by your country.

---6.After all water pipe, wirings and air duct are correctly connected, the air handling unit can be started.
[ !]The first time starting should be instructed by an experienced person at site, non-experienced person can't operate the equipment without permit. The defect caused by misuse shall not be our obligation;
[ !] Before first time starting, please remove the temporary fixing plate from the fan and motor;
[ !] The power and voltage supply must be compatible with the unit. After connecting the power to the motor, start motor first, then check the running direction of the fan. If it is running in opposite direction, please stop and change the phase sequence, then connect the power to motor finally. If there is protection device on the supply fan motor, the motor raring should be connected to ground. The motor in this unit use "reduced voltage starting".
---7. Adjustment of the driving belt
---8. Before moving the unit, please fasten the damping device. Putting down should be slowly to make sure that the damping device is forced evenly to protect the damping device. The connection between damping device and the unit should not be by welding