milk processing plant
complete dairy milk machine.
we can provide the complete dairy milk processing machine start from milk receive to pasteurizer to final filling packing. A to Z turn-key project.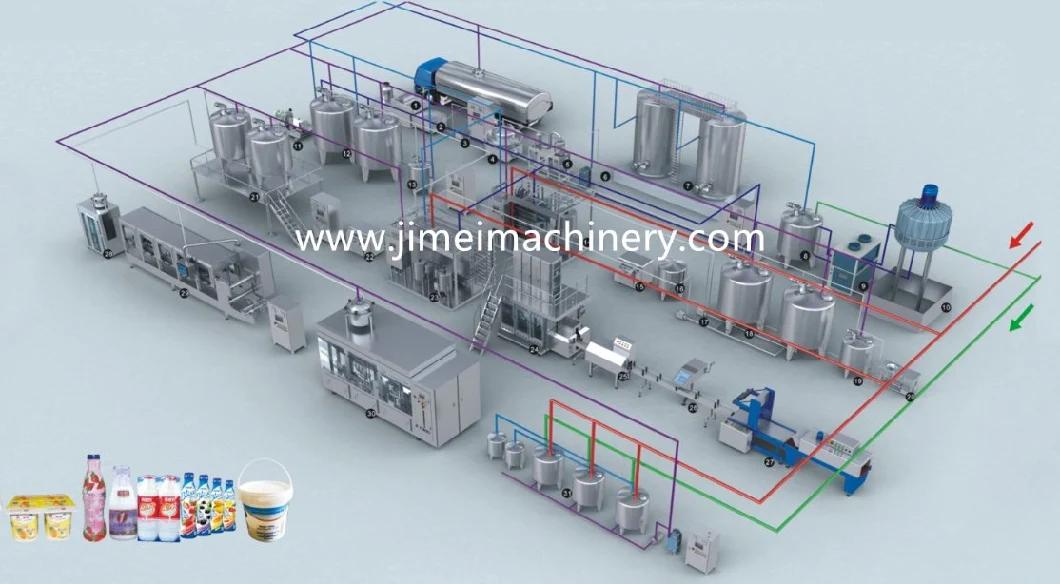 milk production line qeuipment list
1.milk weight tank
2.milk receiving tank
3.centrifugal pump
4.milk seperator
5.vaccum degasser
6.plate heat exchanger
7.outdoor milk tank
8.ice water tank
9.ice water machine
10.cooling tower
11. rotor pump
12.fermentation tank
13.seed tank
14.plate pasteurizer
15.homogenizer
16.temperature holding tank
17.centrifugal pump
18.mixing tank
19.emulsification tank
20.water-powder mixer
21.high level tank
22.homogenizer
23.uht tube sterilizer
24.brick shape filling machine
25.paste tube machine
26.inkjet printer
27.packer machine
28.plastic bag macking machine
29.plastic cup molding filling sealing cutting maching
30.automatic gable paper box packing machine
31.cip system
the whole production line including the following machines:
1.water treatment system. this part including water filter and reverse osmosis puriffication system for pure water.
2.water supplying system. this part including constant pressure system,electric control system,water storage tank.
3.milk collection system. this part including the milk receiving tank,milk separator,filter,flowmeter,etc.
4.mixing system. this part including the plate heat exchanger,water-powder mixer,mixing tank,emulsifying tank.
5.sterilization system. this part including plate type sterilizer,high pressure homogenizer,300s warm holding tank.
6.fermentation system. this part including the seed tank,fermentation tank.
7.filling system. if your package is cup,this part including cup filling machine.
if your package is bottle,this part including bottle filling machine,auto sleeve labeling machine,inkjet printer
8.low air compressed system. this part including the air compressor,air filter,air dryer,air storage tank.

cup forming filling sealing machine . it can make cup and filling liquid and sealing cutting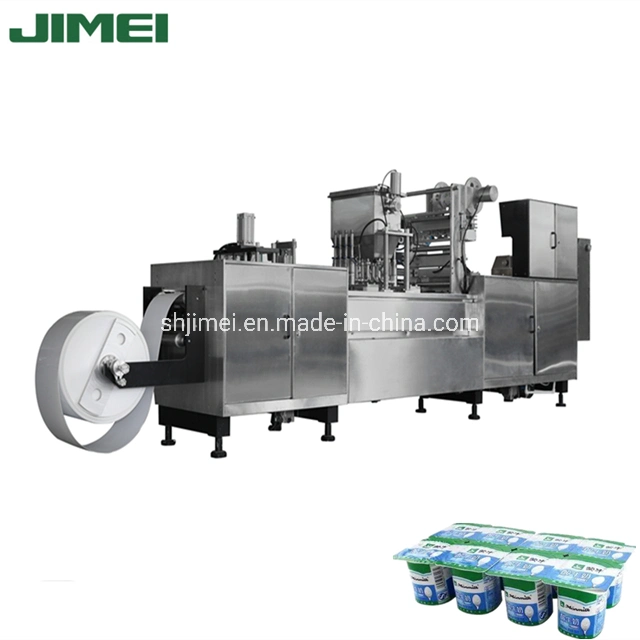 aseptic plastic bag pouch filling packing machine. it can extand the shelf life of milk or juice or other liquid drink beverage. start from 30days to 60days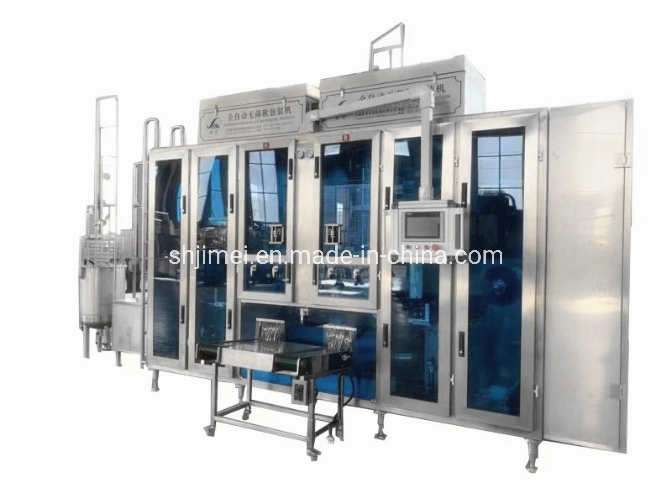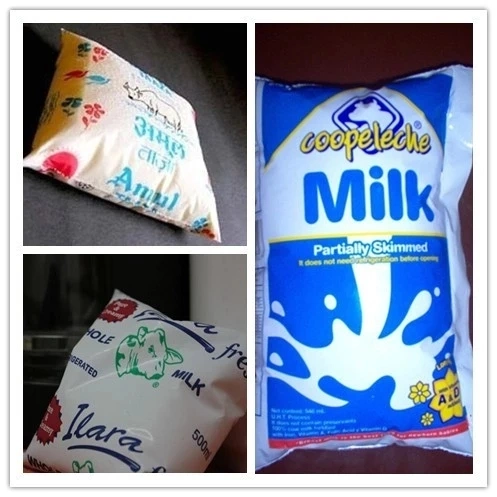 UHT milk juice tube tubular pasteurizer machine .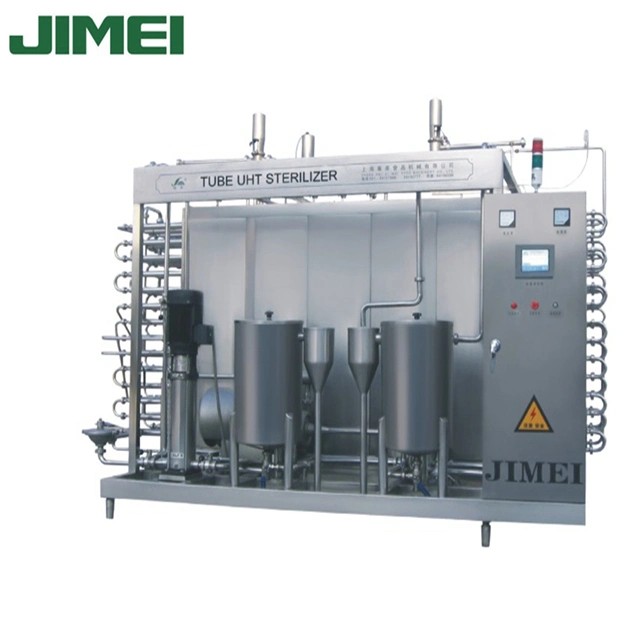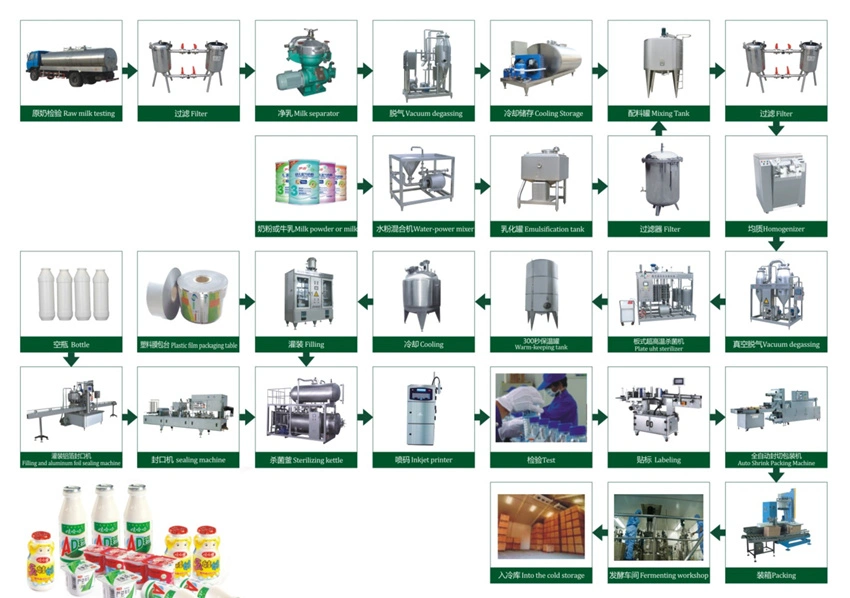 why choosing us


!professional after sale service!
our engineer will be available on site to guide installation and debugging.we also provide tree staff training.
further more,our after sale service department offering 24 hours 7 days service,we will quickly respond you once you have any question when using our machines.

!long histry of the company!
xuxiang ,the branch of jimei group, are facmous for its finest quality and enjoys a long standing reputation at home and aborad.having a long histroy of more thhan two decades,great experience accumulated in such a long time, making us on the top list of chinese manufacturer professionals in food machine industry


buyer keywords
yoghurt production line, yoghurt processing plant, yoghurt processing machinery, yogurt making machine, milk products production line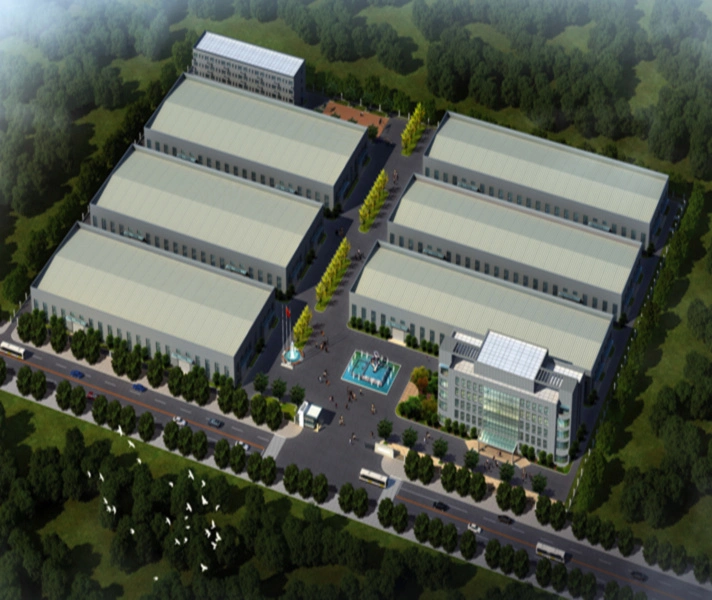 as a professional liquid food production line designer and manufacturer,we have more than 25years experience in this field,we can designing,manufacturing liquid production line and all kinds of filling machines,such as milk,yoghurt,juice,pure water,soft drink,ice cream,milk powder,etc.i believe that the high quality,competitive price of our products and our professional service will benefit you a lot.

patents and certificates



detailed image












consumer notice.
if you want to buy this yoghurt production line,please tell me your requirements.
1.what is your raw material,fresh milk or milk powder?
2.what is your production capacity?
3.what is your package,carton,bottle,cup or other?
our engineer will make proposal based on your requirement .
we are manufacturer,factory inspection is available all of the time.

safety/quality approvals
ce
iso
3c
trade information
1. package- all equipments packed in nylon cloth and plastic film worthy of sea shipping.
2. payment- 30% of total amount paid by t/t in advance and the balance paid by t/t after inspection and before shipment.
3. delivery- in 60 days upon receipt of down payments.
4. warranty-all machines & equipments are of one year warranty and life long maintenance offered by seller.
5. installation- the seller arrange engineer to set up the equipments and train the operation workers for free, till qualified products are produced and maintenance in normal running, the buyer bear the round air tickets and local accommodation for the seller's engineer.

contact us right now ,ask a complete turn-key project proposal from our engineer