Small Size Movable Intelligent Control 120kW Condensing Gas Boiler Equipment
Description of Heat Supply Boiler Equipment:
Low NOx hot water gas boiler is an efficient and environmentally friendly natural gas fired thermal energy equipment. The boiler adopts full premixed low-nitrogen combustion technology, consisting of cast-aluminum condensing heat exchanger and intelligent control system. The boiler thermal efficiency is up to 107%. It can reduce at last 20% natural gas consumption. The boiler is of multiply safe protection function and can achieve unattended operation. Its useful lifespan is more than 30 years. Since the condensing gas boiler was launched on the market, it has been highly praised by users.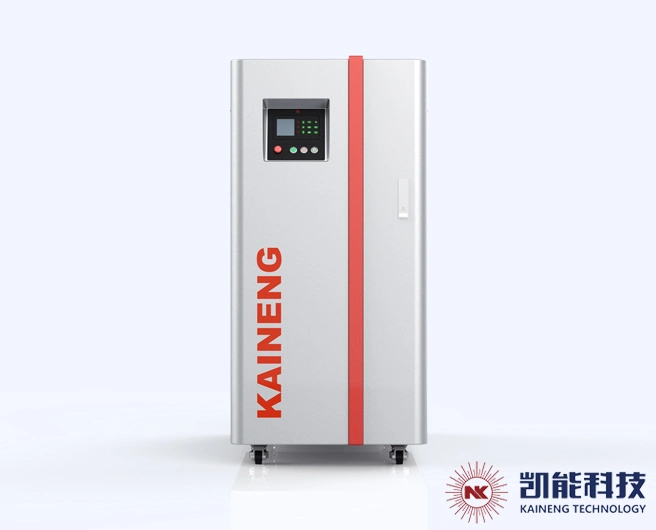 Advantages of Heating Supply Hot Water Gas Boiler:


| | |
| --- | --- |
| 1 | High efficiency: The thermal efficiency is as high as 107% |
| 2 | Energy saving: save more than 20% natural gas consumption |
| 3 | Environmental friendly: NOX emissions are below 30mg / Nm3. |
| 4 | Safety: Multiple safety protection measures. |
| 5 | Reliable: Use international famous brand accessories. |
| 6 | Low exhaust temperature: The exhaust temperature can be lower than 50 ºC. |
| 7 | Precise temperature control: precise temperature control of +/- 0.5 ºC. |

* OEM and logo customization is acceptable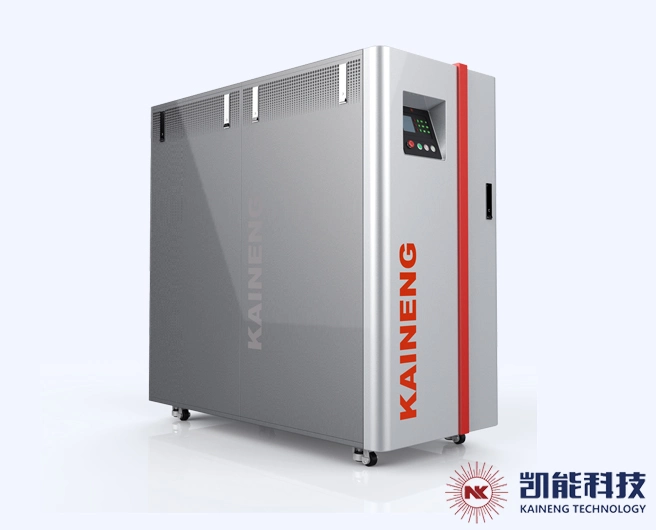 Specification of Full-Premixed Condensing Gas Boiler KNLN-350
Item
Unit
Model/ Parameter
KNLN-350
Rated power
kW
350
Heat efficiency(Low calorific value)*
%
107%
Rated pressure
Mpa
Atmospheric pressure
Max./min. gas inlet pressure
pa
10000/3000
Rated outlet/inlet water temperature
ºC
85-60
Natural gas consumption (maximum)*
m³/h
10
Rated power consumption
kWh
0.5
Proportional adjustment range
%
10-100
Flue gas temperature (lowest)*
ºC
<50
Noise
dB(A)
≤55
Exhaust pipe specifications
mm
200
NOx *
mg/Nm³
≤30
Total weight of boiler
Kg
~340
*:Standard conditions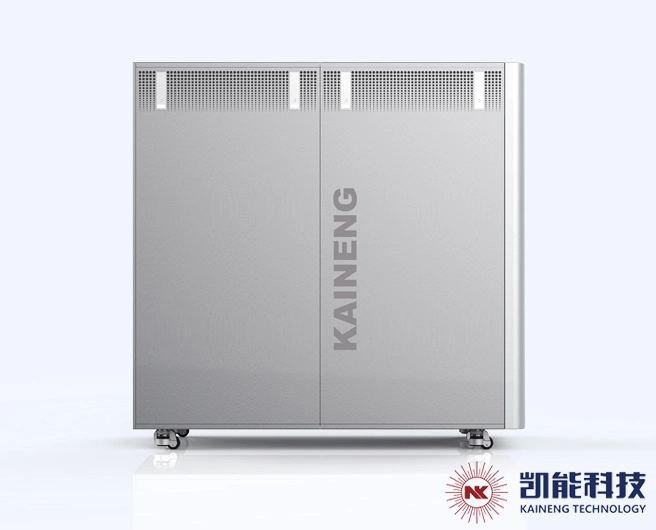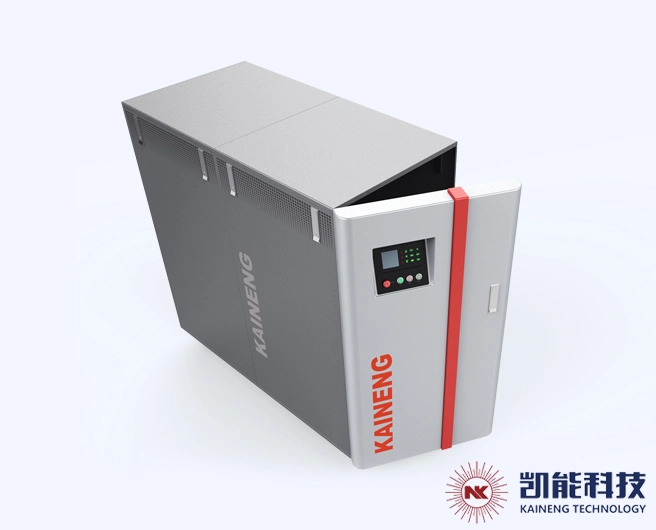 Application area of Full-Premixed Condensing Gas Boiler:
It is highly adaptable and can be widely used in residential district, office buildings, schools, hospitals, hotels, shopping malls and all kinds of industrial buildings in winter heating and domestic hot water systems, with soft water, feed water, heat exchanger, electronic control systems, etc., the heat source is provided by the atmospheric pressure boiler plus secondary heat exchange.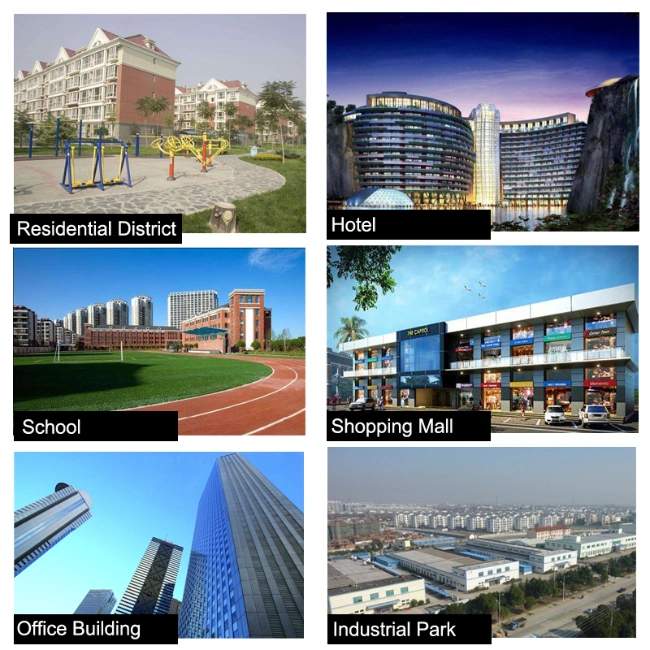 Kaineng Service:
Pre-sale service:
Kaineng helps customer to choose the proper heating boiler model according to different heating requirements of various application area. Before delivery we will provide boiler drawings, auxiliary equipment drawings, layout drawing, etc.
In-sale service:
Kaineng keeps 24 hours online and keeps close contacts during the production process to ensure on time delivery with perfect finished product.
After-sale service:
1. provide full range of original quality spare parts.
2. Kaineng offer project guidance service, we will dispatch engineers to your local project site
to guide the installation and commissioning.
3. Our engineers will held a training for boiler workers to ensure the safe operation.
4. Free maintenance and repair for one year and lifelong service.
Kaineng Smart Control Gas Boiler House: