Price of coal steam boiler for rice miller

1.Model:DZL
2.Capacity:1 ton to 20 ton
3.Pressure:1.0Mpa(10bar),1.25Mpa(13bar),1.6Mpa(16bar),2.5Mpa(25bar)
4.Steam temperature:184 °c,194°c, 204°c,225°c
5.Fuel:coal
6.Type:horizontal water-fire tube, single drum,chain grate, automatic .
Technical datasheet: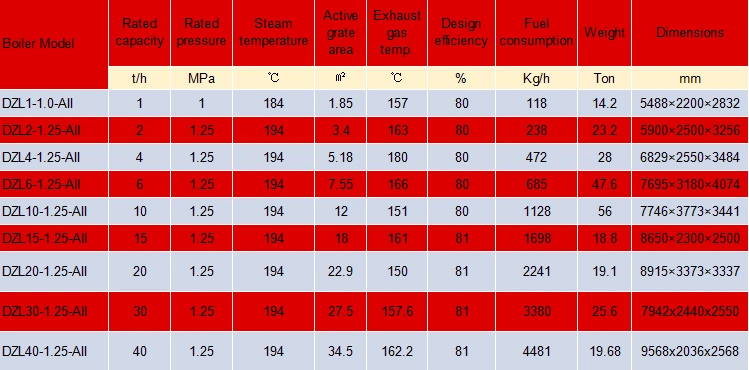 Boiler inner structure: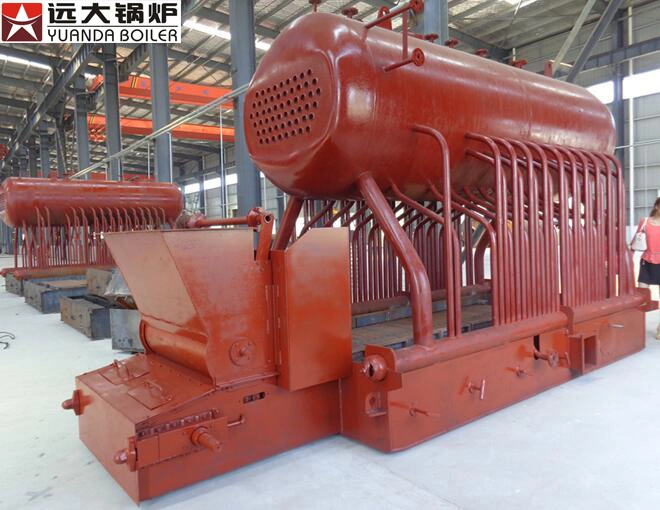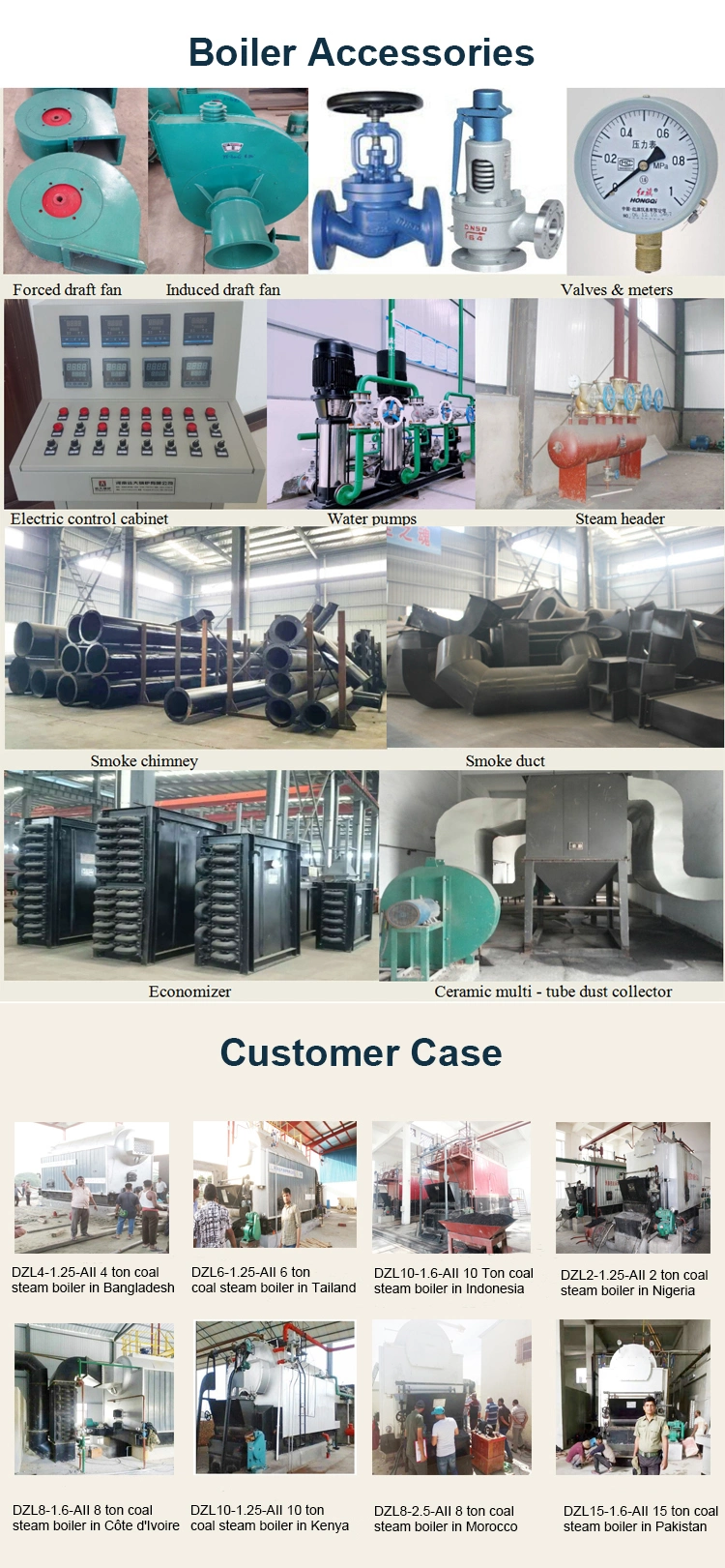 1. Nude packaging for boiler mian part and wood box packaging for boiler accessories.
2.Normally we use 20 container, 40container or 20 flat rack container and 40 flat rack container to load it.
3.All goods will be reforced after packing into containers.
4. We have stable shipping company to cooperate. They will confirm the safty of the goods.
5. Shipping way is different according to customer's country. Mostly by sea. Some country by train.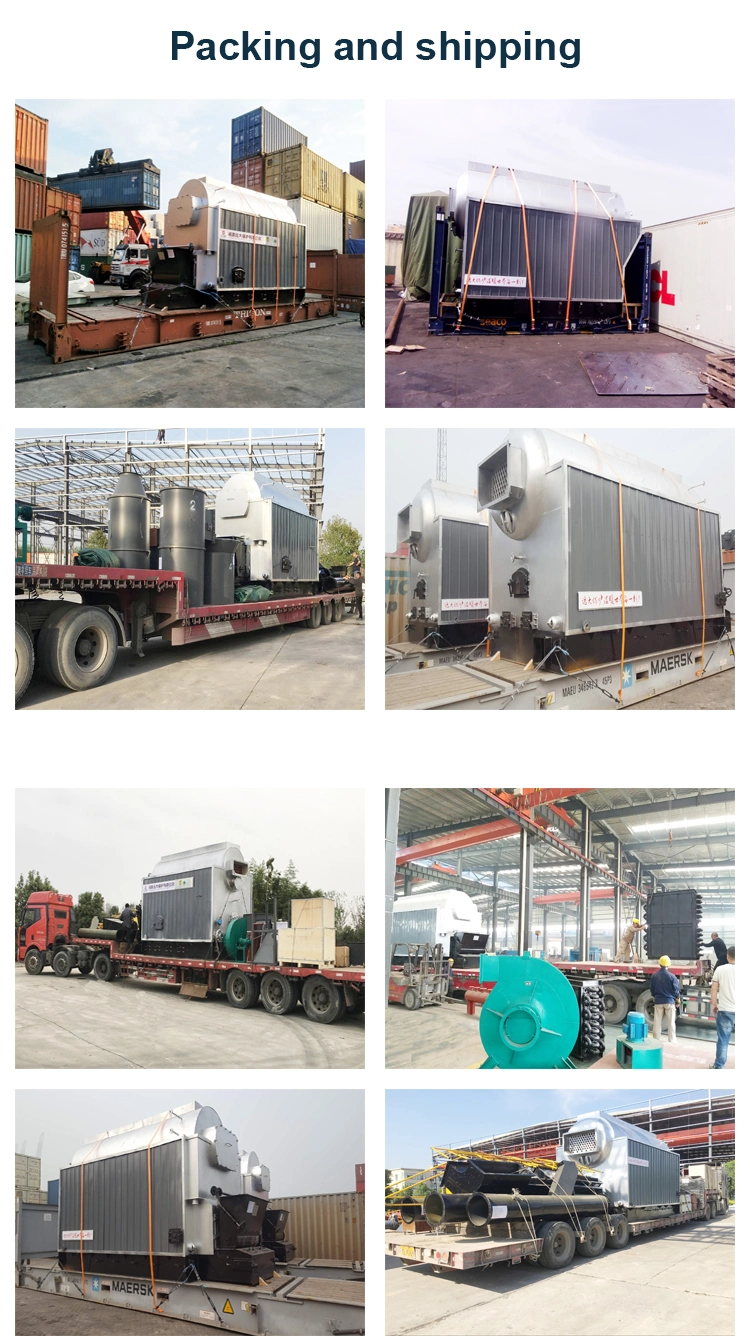 Henan Yuanda Boiler Co., Ltd,Class A boiler manufacturer. Established in 1956,locates in Xihua County, Henan province, the central part of China.
We are professional manufacturer and supplier for industrial boilers, with 12 years' experience in boiler design, production, installation and commissioning. Our company is one of the enterprises which obtained boiler manufacturing license in China.
We have our own R & D team and cooperate with famous high-tech research institutes at the same time, which ensures our products in the forefront of technology and science.
By the end of 2018, we have exports to 86 countries worldwide and have successfully supplied tailor made solutions for over 100,000 customers.
Our main products are:
(1)WNS Gas oil fired steam boiler and hot water boiler
(2) DZL / DZH Coal / wood fired steam boiler and hot water boiler
(3) SZL Biomass fired steam boiler and hot water boiler
(4) YY(Q)W Gas oil fired thermal oil boiler
(5) YLW Coal biomass fired thermal oil boiler
(6) All kinds of pressure vessels
Yuanda Boiler has been committed to improving efficiency and safety of boilers to provide safe, energy saving and environmental friendly products. We look forward to making a brilliant future with you.