LSK-Type Vertical Oil-Fired Boiler Steam Generator


LSK-Type Vertical Oil-Fired Boiler Steam Generator
LSK is vertical type oil-fired boiler, generating saturated steam by means of burning of fuel oil, applicable for shipboard heating of heavy fuel oil, jacket cooling water, oil tanks, domestic water, air-conditioning, etc; furthermore, the larger series also applies to tankers for cargo hold heating, driving of cargo pumps, heating of tank cleaning sea-water, CO2 production for IGS, etc.

The boilers feature automatic control and fail-safe design for unmanned operation of modern ships. Alternatively, the boilers can be operated manually in case of emergency or cold starting.
Construction of LSK-type Vertical Oil-fired Boiler:
LSK type boiler is assembled 100% by welding, the boiler shell and inner cores forms the water/steam chamber. The inner core includes a furnace in the lower part connected to pin-tube elements on top. The pin-tube element consists of numerous studs to optimize heat exchange efficiency, is enclosed by a sleeve tube welded to the tube plates. Based on steam capacity and working pressure requirements.
Note of LSK-type Vertical Oil-fired Boiler:
1.Dimensions and orientation of boiler are adapted to customer's need.
2.The data in the lable is only for reference and subject to be change without notice.
3.The types in the lable are a part of our products. Please contact us if you need other types.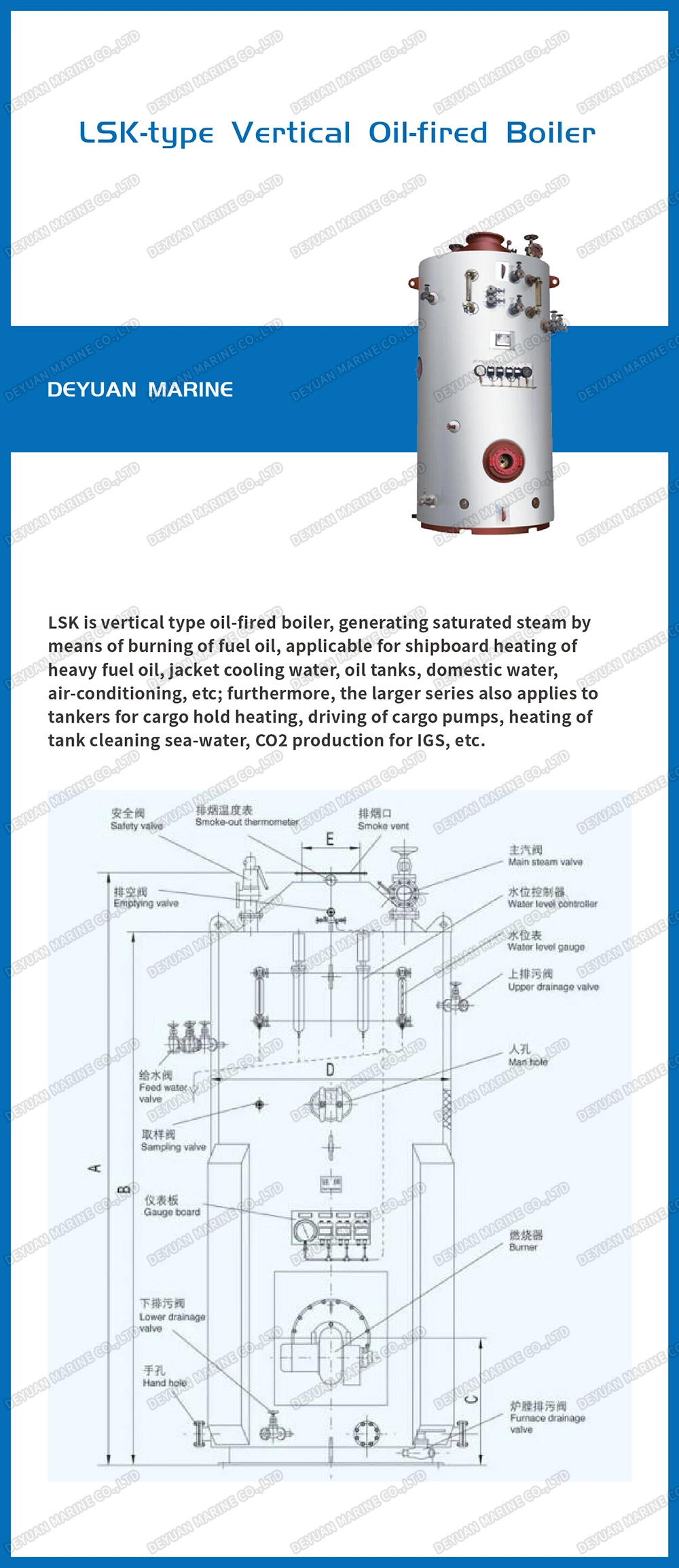 Technical Parameters of LSK-Type Vertical Oil-Fired Boiler Steam Generator