1. Product description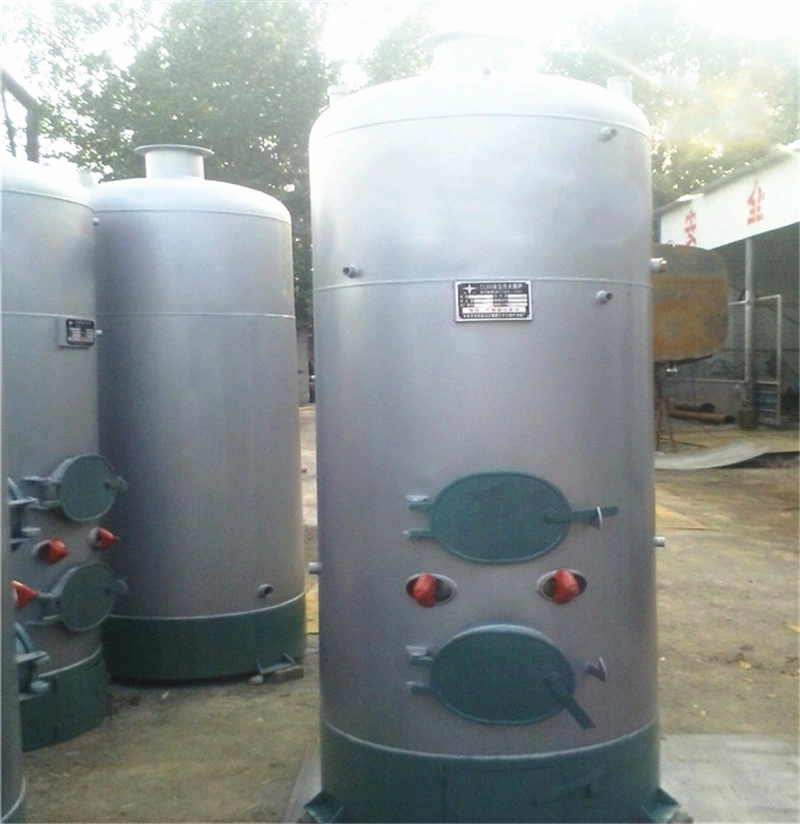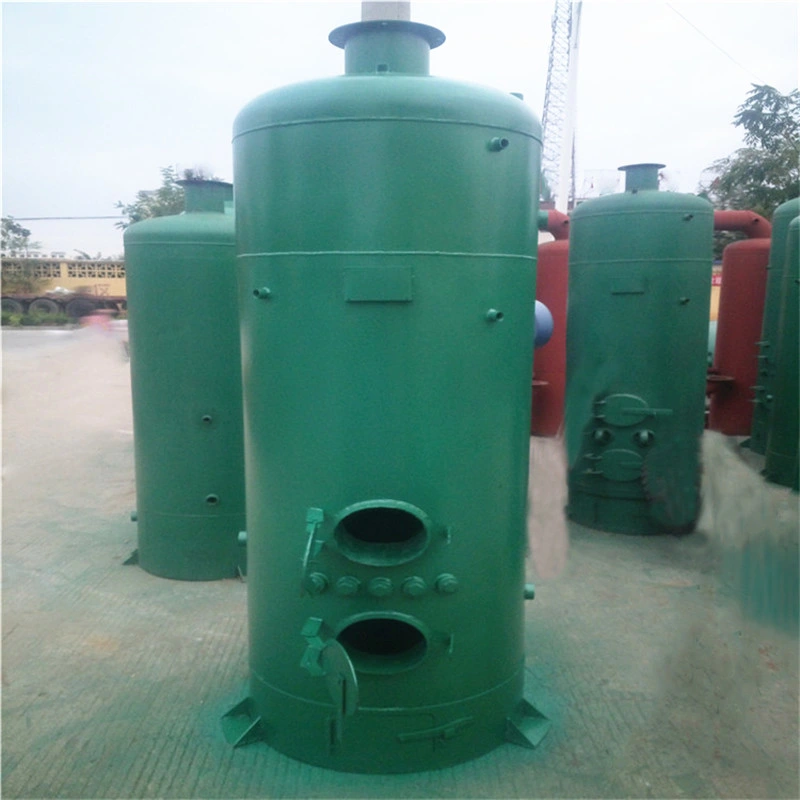 LSG boiler uses the general combustion techniques.The coal or biomass was feed by workers manually.After burning in the fire grate ,the exhaust gas will pass through the horizontal water tube ,and Small carton black in the exhaust gas will fall on the fire grate and re-burn.Then the exhaust gas will be released to the air though the chimney.
1.Compact structure,easy to install, small footprint, small investment.
2.The exhaust gas passes through the force convection tube bundle, improving the efficiency of the boiler.
3.Because of multi-pass and multi-return, the dust can be removed naturally, so the boiler will work without induced draft fan and save energy.
vertical boiler model

LSG0.2-0.4-AII

LSG0.3-0.4-AII

LSG0.5-0.4-AII

LSG1-0.7-AII

Steam evaporation(t/h)

0.2

0.3

0.5

1

Pressure (Mpa)

0.4

0.4

0.4

0.7

Area of stoker (upper,lower)(m²)

0.35/0.42

0.51/0.73

0.85/1.04

0.96/1.61

Water capacity(m

3

)

1.02

1.5

2

5.8

Steam temperature(°c)

151

151

151

170

Boiler dimension(mm)

1.27*3.25

1.47*3.46

1.72*4.15

1.8*4.5

Weight(t)

1.56

2.06

3.53

4.35
2. Main Features of LSG boiler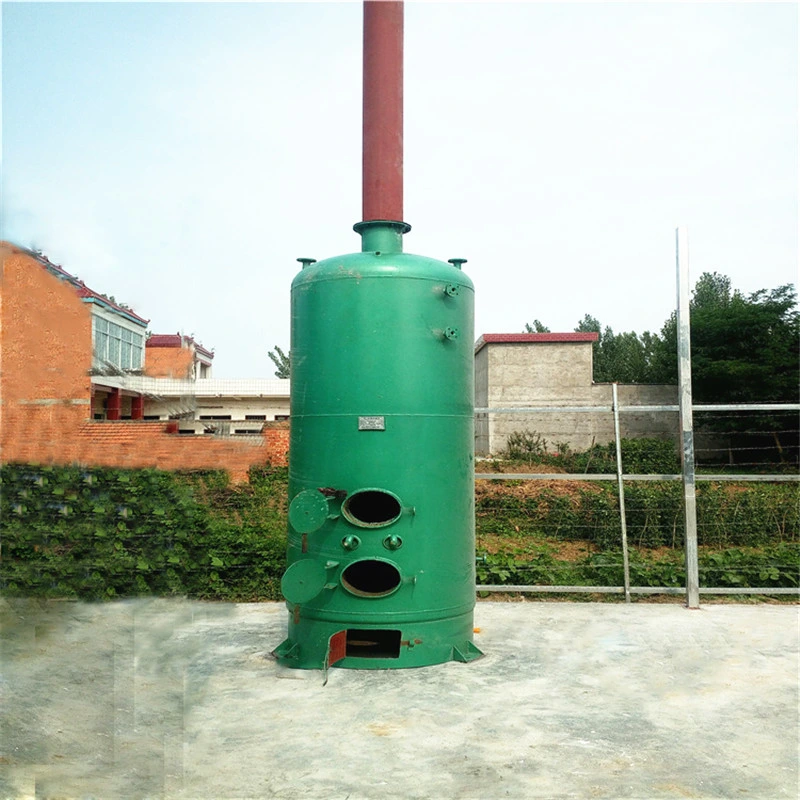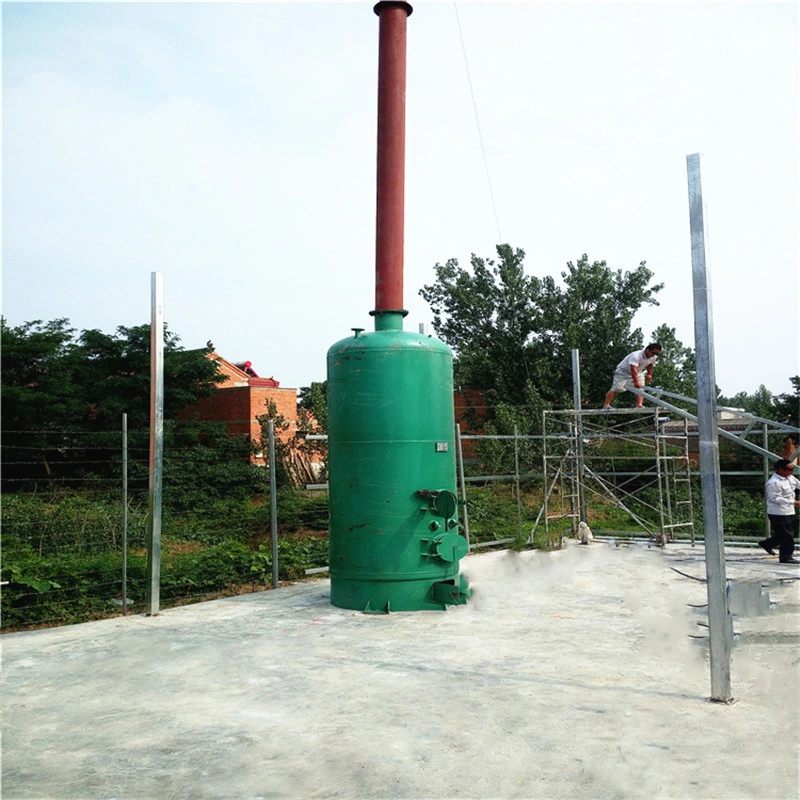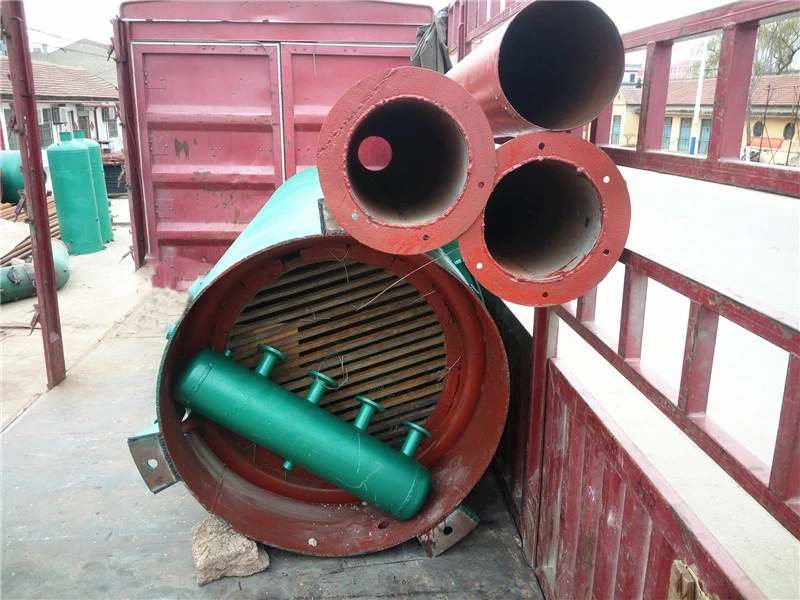 1.Equipped with water tube in the furnace pipe, increase the radiation heating area.
2.Better water clrculation, the whole structure's elasticity is good.
3.Adopt double-deck fire grate combustion chamber, then the gas can burn second times, improve the heat efficiency.
4.In the boiler body, the upper part belongs to convection heating area, the bottom belongs to radiation heating area, the overall arrangement is reasonable and the heat transfer is good .
5.High steam quality, strong steam output, so the price is very economical and attractive.
3. About TAIGUO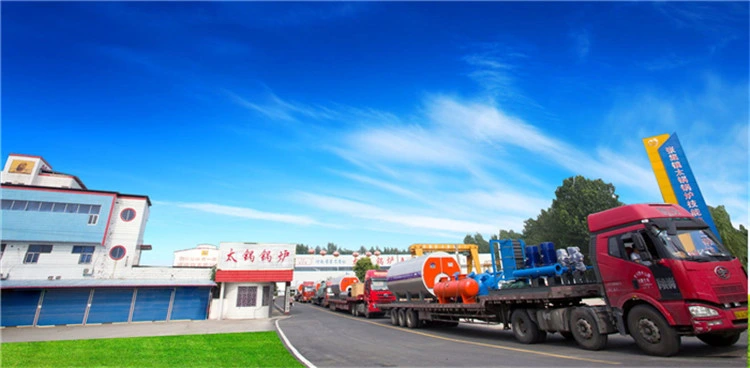 Henan Taiguo Boiler Manufacturing Co., Ltd founded in 1976, is the professional manufacturer of Grade A industrial boilers. The company covering an area of 60,000 m
2
, construction area of 45,000m
2
, owning independent physical and chemical laboratories. Henan Taiguo Boiler offer various industrial boilers, including Gas & Oil Fired Boiler, Coal Fired Boiler, Biomass Fired Boiler, Electric Heating Boiler, Thermal Oil Boiler,Steam Generator, Pressure Vessel, Hot Air Furnace, etc.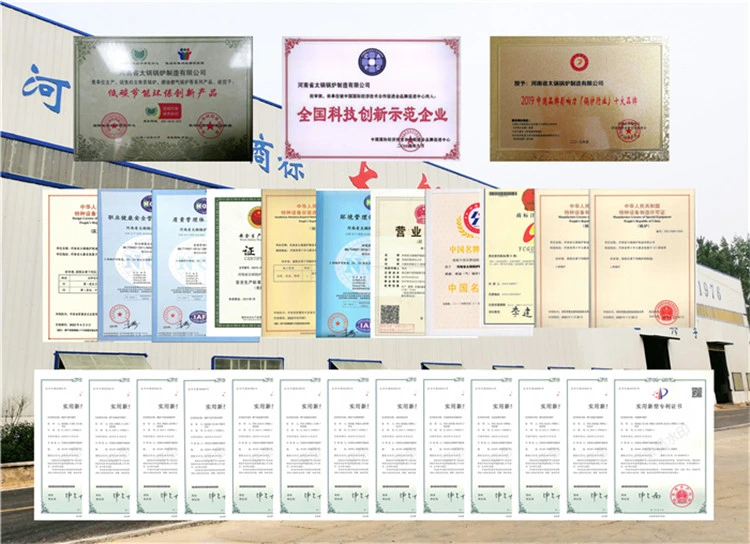 4. Packing and delivery
We will provide the safty Packing and delivery ways according to customer requirements.
Small boiler will put into containers, bigger boiler use Open-top container or Flat Rack.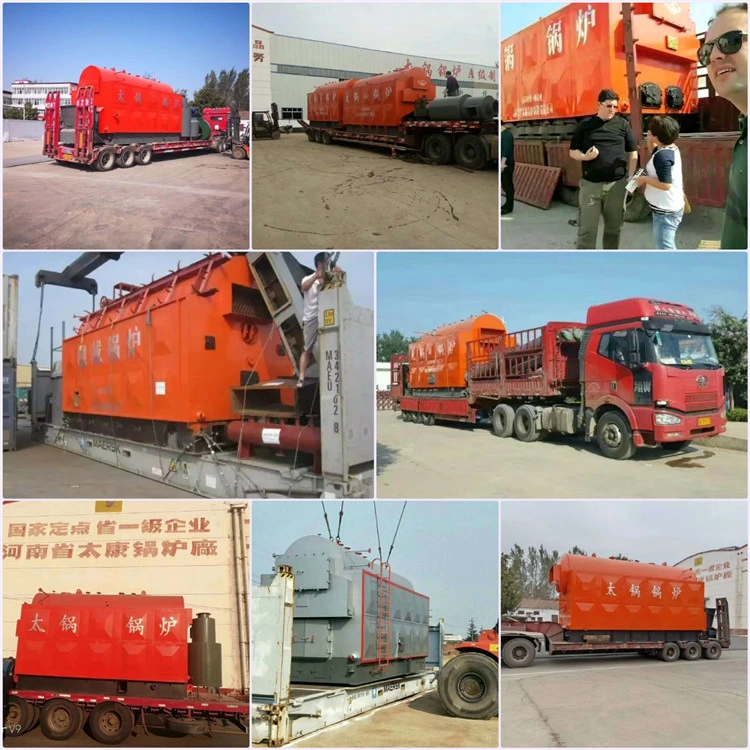 5. Our Service
Pre-Sales Service
* Inquiry and consulting supports
* Visting our factory
After-Sales Service
* Engineers available to service machinery overseas.
* Training how to install the machine, training how to use the boiler.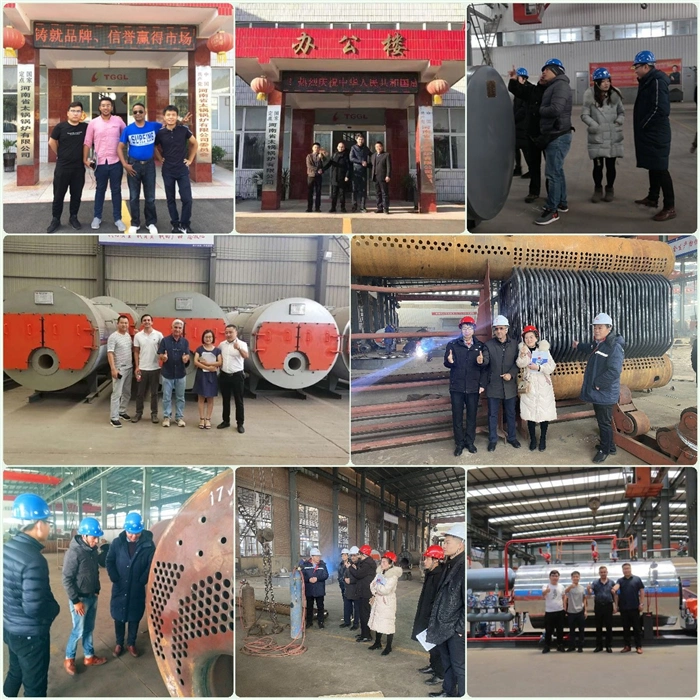 6. FAQ
1. How to buy a good boiler?
a. Choose a good supplier, A grade boiler manufacturer.
b. Specification is clear, steam or hot water, capacity,fuel,pressure and so on
c. Price is not the only problem, quality and service also important.
2. What is your main product?
Steam boiler, hot water boiler, thermal oil boiler and pressure autoclave.
Gas fired boiler, oil fired boiler, diesel fired boiler, coal fired boiler, biomass fired boiler.
Industry boiler, paper machine boiler, sugar mill boiler, printing industry boiler, food industry boiler,
power plant boiler,textile mill boiler, garment industry boiler and so on.
3. Why choose us?
a. A grade boiler factory, long history since 1976.
b. Henan boiler industrial area, Taikang No.1 boiler factory
c. China famous brand, ISO certificate