Specification of Automatic lignin pellet fuel hot water boiler
Advantage:
1) Energy Saving and Environmental Protection, working expense is one-fifth of the electric boiler, is one-third of the coal fired boiler.
2) Reasonable structure and specific type of combustion, to avoid deflagration and coking.
3) Computer control of the temperature, cycle, fault alarm, it is
simple to operate.
4) High degree of automation, advanced feeder machine filled with fuel, it is can be used 1-2 days, the type of ignition using burner.
5) Safety:
atmospheric pressure.
6) High thermal efficiency: reduce the heat loss through the whole of boiler body insulation.
7) Compact structure, smaller, lighter, easy to install, failure decreases, no noise.
8) A few powdery ash after burning.

Internal Ciew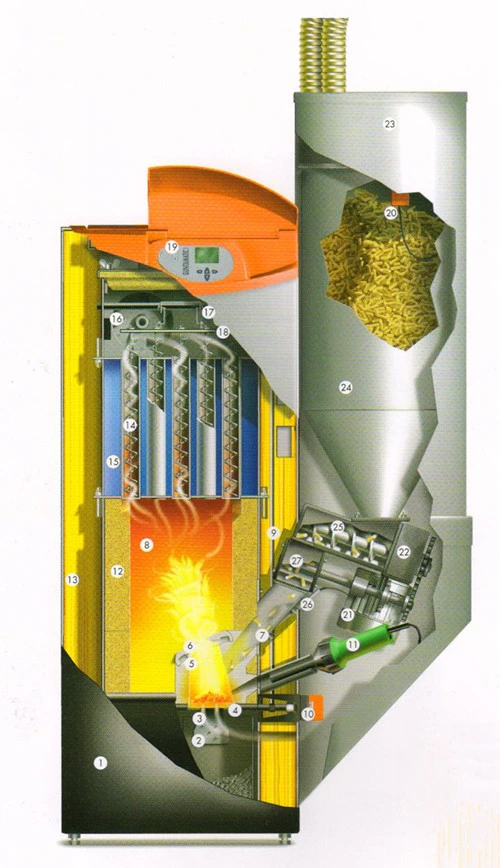 Detail of Control Panel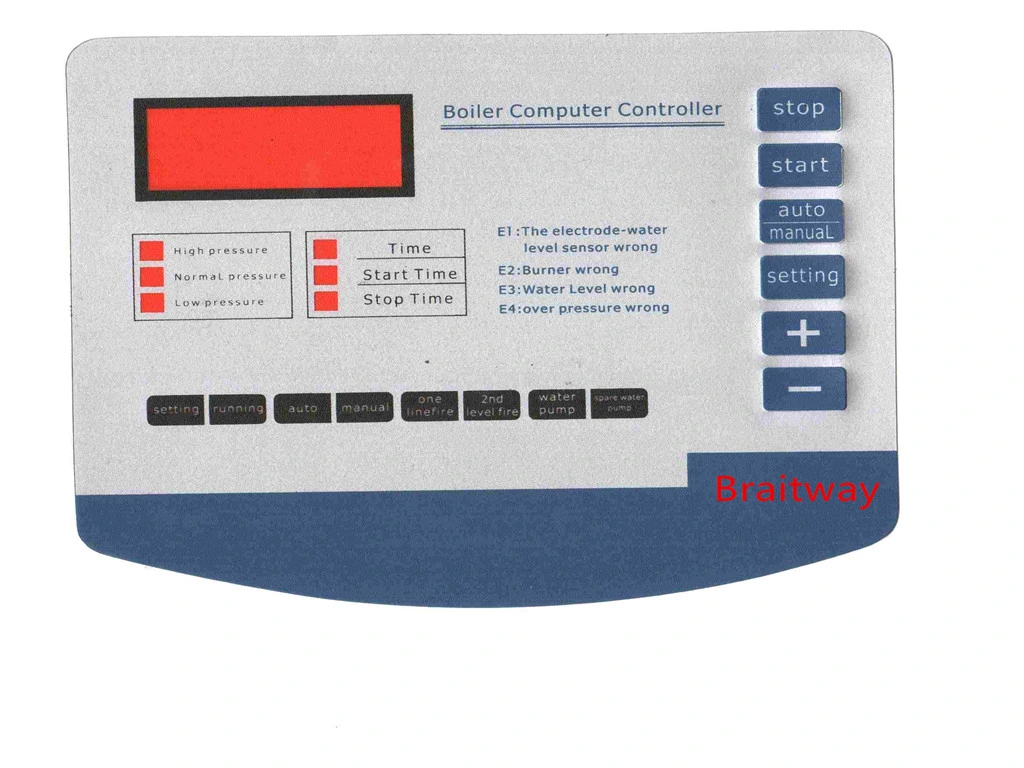 Item Model
0.08MW/h
0.12MW/h
0.18MW/h
0.24MW/h
Rated calorific power
Kcal
70000
100000
150000
200000
Rated outflow water pressure
Mpa
0
Thermal efficiency
%
90
Suitable fuel
wood pellet, biomass or other not coked pellet
Water inlet
mm
40
50
50
50
Water outlet
mm
40
50
50
50
Electricity
consumption
Air distribution system
W
75
75
75
150
Ignition system
W
145
145
145
145
Feeder system
W
40
40
60
60
Flue diameter
mm
140
140
165
220
Largest
Dimension
of boiler
Length
mm
1450
1620
1820
2140
Width
mm
590
660
710
830
Height
mm
1430
1480
1530
1580
Weight for shipment
kg
400
525
690
925
Largest dimension for shipment
m
1.5x0.64X1.48
1.67x0.71X1.53
1.87X0.76X1.58
2.19X0.88X1.63
Fuel consumption
Kg/h
13.3
19
28
37