Coffee creamer
DESCRIPTION:

coffee creamer is a high quality, emulsified spraydried, emulsified, white or yellow power
mainly made from glucose syrup and vegetable oils mixed under emulsification and spray drying ,it is with good water solubility, more milk powder, uniform liquid cream form is formed in the water.
NDC can improve the internal organization of food, incense toughening fat, is a delicate taste, lubrication thick, so it is the good for coffee mate, instant oatmeal, cakes, biscuits and so on,

APPLICATION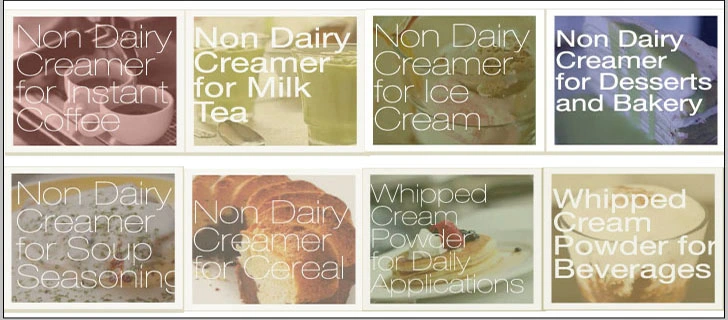 SPECIFICATION:

| | |
| --- | --- |
| Color &Shape | White powder |
| Flowing Character | Good |
| Taste | Soft and exquisite |
| Odor | Natural odor |
| Solubility | ≥99.9% |
| Wettability | Full both hot and cold water |
| Moisture | ≤5% |
| Fat | 18-35% |
| Protein | 1-2.5% |
ADVANTAGE:

*Delicate, smooth and rich mouth feel;
*To modify color of coffee by its excellent whitening powder;
*To restrain bitterness of coffee and cover possible odd taste;
*To add a smooth. Rich sense to coffee
*Different oil base is available

PRODUCT PROCESS




TRANSPORTATION:

Usually by sea,by rail,by road or compound , Loadibility is 15-17mts/20FT and 25mts/40FT


CERTIFICATION

Base on more 10 years experience , we gained certification of ISO, HALAL,KOSHER and FDA !




WHY CHOOSE US?
*Professional qualty control personnel and strict control of the quality
*Experienced sales peroson and strong support for after sales.
*New product coming out frequently
*Value the samller orders as same as the bigger one
*Competitive price with high quality products
*OEM accpetable and also can formulated product according to customer's requirements.
PRODUCT LIST
Consumer products:

Hard ice cream powder

Soft serve ice cream

Home-made ice cream

Instant Milk Tea&Coffee

Pudding powder

Lemonade mate powder

Milk Topping

Instant coffee

Oat milk

OEM Formulated products

Industrial products-Non dairy creamer:

NDC for coffee

NDC for milk tea

NDC for ice cream

NDC for infant formular

NDC for bakery

NDC for milk powder

NDC for instant soup

NDC For milk shake

NDC for sauce

NDC for pet'feed

NDC for confectionery

NDC for cold instant

NDC for chocolate/
coco/coffee mix

NDC for foods fillings

NDC for dark color foods

NDC for food decoration

High fat powder

Replace milk powder

Fat filled milk powder

Whipping cream powder

Corn syrup solid

Brown maltodextrin

Malt extract

Maltose

Corn Peptides

Soya peptide

Collagen peptide

Wheat peptide

COMPANY INTRODUCE

Our company Shandong Tianjiao Biotech Co., Ltd. is a high and new technological company specially engaged in technologic development, production and sales of Food Ingredients. Established in 2004. We are professional manufacturing Non dairy Creamer,Starch Sugar Ingredients includes brown Maltodextrin, High Maltose Powder, Isomaltooligosaccharide, Maltooligosaccharide and Peptide etc, Functional Food Ingredients includes peptide product, Soybean peptide and Malt Extract Powder.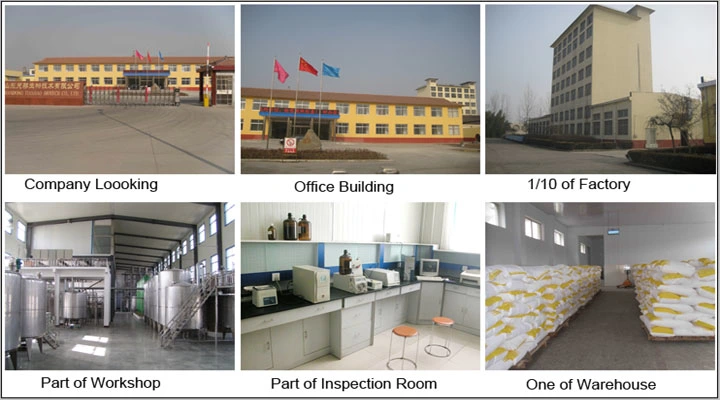 CONTACT US

If you have further questions of Instant Fat Filled Milk Powder for Instant Powder Drinks , pls feel free to contact us